Nearly every funeral service or memorial service contains some form of a eulogy, but why wait until it's too late for the deceased to hear it?
Words
Jesus once said that "by your words you will be justified, and by your words you will be condemned" (Matt 12:37), so we can see that words are important. Christ went on to say that "whoever is ashamed of me and of my words in this adulterous and sinful generation, of him will the Son of Man also be ashamed when he comes in the glory of his Father with the holy angels" (Mark 8:38). To be ashamed of Christ's words means we never share Christ's words, primarily as a way to share the good news. Sometimes we're too ashamed to bring it up in the conversation, but if we never speak of Christ, then we are denying Him by our silence, however, for those who have passed away, our edifying words may come too late. Our "I love you" comes too late. Or, "You are something special" falls on deaf ears. Are we ashamed to compliment them today, while they're still with us? We are told to "encourage one another with these words" (1 Thess 4:18), and we presume Paul intended these words for the living! Even though the Apostle Paul was writing this in the context of the coming of the Lord, we still need to hear encouraging words from our family and friends. All too often we can end up in a "quarrel about words, which does no good, but only ruins the hearers" (2 Tim 2:14), so if we are to say anything at all, let our words build up rather than tear down. Let them encourage rather than discourage. Otherwise, it's best to remain silent.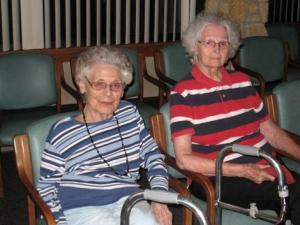 The Eulogy
A eulogy is basically a speech or piece of writing that gives accolades to someone who has just died. It is an opportunity to acknowledge the importance of the person's life. The eulogy might include a brief account of their life, education, work, or relationships, but we rarely ever say anything negative at a funeral or memorial service in behalf of the deceased. Eulogies are typically flattering to the deceased, and sometimes include lists of accomplishments or special recognition. This is all good and proper, but my question is, "Why wait until the person is gone to tell them how much they meant to you?" Your words will do them no good if they're gone…it may make the family and friends of the loved ones feel better, but it does nothing to help the deceased. It's too late to do that now. These things might have been better said while the person was still living so they could appreciate it, and it would do them good. Words have great meaning. They have the power of life and death (Prov 18:21), but eulogies are words that fall on deaf ears of the deceased, and are intended more to make the living feel better. Of course, that's fine in itself, but why wait till they're at the kingdom's gate!?
Encouragement
Paul knew the power of words, so he was continually suggesting that the church "encourage one another and build one another up, just as you are doing" (1 Thess 5:11). After Moses' death, God gave great encouragement to Joshua, telling him, "Have I not commanded you? Be strong and courageous. Do not be frightened, and do not be dismayed, for the Lord your God is with you wherever you go" (Joshua 1:9). In all the churches, Paul desired that "their hearts may be encouraged, being knit together in love, to reach all the riches of full assurance of understanding and the knowledge of God's mystery, which is Christ" (Col 2:2). Paul said that he personally "exhorted each one of you and encouraged you and charged you to walk in a manner worthy of God, who calls you into his own kingdom and glory" (1 Thess 2:12), so his hope was that they would "encourage one another and build one another up" (1 Thess 5:11), and stop tearing one another down.
Read the Eulogy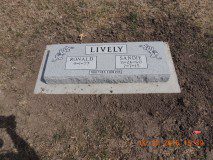 Life is so short. It's like a morning fog. It burns off quickly, and it's gone. Life is like that. One day your friend or loved one is there…the next, they're gone. And now it's too late to tell them what they've meant to you over all these years. The time's passed when you can tell them, "Thank you" and "I love you." If they only knew how much they've enriched your life, so why wait until they can't hear it? What value is that to them after they're gone? Perhaps there is value in those words for those left behind to hear, but what should have been said while they were living is now too late for them to hear. Solomon tells us, "Do not boast about tomorrow, for you do not know what a day may bring" (Prov 27:1). We should never "say, "Today or tomorrow we will go into such and such a town and spend a year there and trade and make a profit" (James 4:13), because "you do not know what tomorrow will bring. What is your life? For you are a mist that appears for a little time and then vanishes" (James 4:14). James's point is well taken. We have no guarantee that tomorrow will come for us, or for those we love. Today is the best of days to tell your loved ones and friends what they mean to you. If you wait…it may be too late. They may be gone, but so may we!
Conclusion
Time waits for no one. We know that life is full of surprises. Today someone is here, and the next, they're gone. We have no idea what today or tomorrow may bring, so today is the best of days to tell people how much they mean to you, and to tell others too. Words have meaning…but words cannot help those who cannot hear them. Say it today. Have the eulogy. Encourage someone today because we don't even know if we'll see them tomorrow.
Article by Jack Wellman
Jack Wellman is an ordained elder of the Brethren Church and a Pastor and Prison Minister in the State of Kansas, but also a writer at Christian Quotes and What Christians Want to Know which address questions about the Bible. He also plants ministries like nursing home ministries, Outreach for the poor, and other evangelistic activities, and check out his book Teaching Children the Gospel available on Amazon.