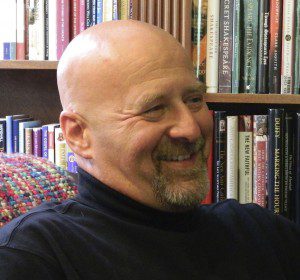 It's not every day you meet a practicing priest in the Catholic Church who is married, so when I got in touch with Fr. Dwight Longenecker (a man who meets the above criteria), I took the opportunity to get his take on sex, marriage, celibacy, and how the Church can, should, and already is dealing with sex differently, both within clergy circles and beyond them.
Dwight Longenecker was brought up in an evangelical home and graduated from the stridently anti-Catholic Bob Jones University in Greenville, S.C. While there he became an Anglican and went on to study theology at Oxford University. He married Alison and they have four children. After 10 years as a minister in the Church of England Dwight and his family converted to the Catholic faith. Showing that God has a sense of humor, Dwight returned to Greenville to be ordained as a Catholic priest. He now serves as a parish priest in Greenville.
Q: You are both married and a Catholic Priest. How did that happen?
This is an interview done exclusively for Sojourners. To read the complete piece, CLICK HERE.