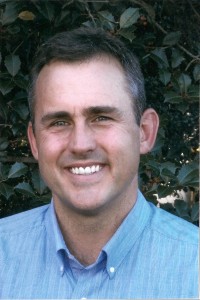 On the night of January 2, 2009, Kevin Wells—a healthy 40-year-old husband and father of three— lay his head on his pillow to go to sleep when a malformed tangle of veins and arteries in his brain suddenly burst. The sharp pain from the blood and other fluids that were filling his head grew quickly and increasingly worse. Thankfully, he was able to wake up his wife, Krista, who called 911.
Still aware of what was going on around him, Kevin remembers being rushed to the hospital, diagnosed with an "intracranial brain hemorrhage," and being transferred to another hospital where doctors could perform emergency brain surgery. The operation was unsuccessful because the shunts inserted into his skull to remove the excess fluid kept clotting.
Kevin's situation was dire for the next few weeks with little encouraging news from the doctors. That's when the Catholic faith in which he had been raised and which he had nurtured throughout his adult life became a major player in Kevin's struggle to find physical and spiritual healing.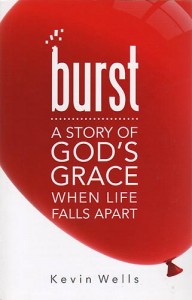 I interviewed Kevin on Christopher Closeup about his story which he shares in his fascinating book, Burst: A Story of God's Grace When Life Falls Apart. He recalled his parents praying rosaries, going to Mass and Confession, and discussing matters of faith with him and his seven brothers and sisters when they were growing up. As an adult, Kevin was greatly influenced by the practice of contemplative prayer that he learned at a Jesuit retreat house in Maryland. The method involves reading a passage from the Bible, closing your eyes, asking Jesus to come around you and visualizing yourself in the setting of the Bible passage. When Kevin was at his darkest point and struggling with his faith, he turned to this form of prayer.
Kevin said, "I had a lot of Job-like vulnerabilities. Satan was tempting me to just give up. I had enormous headaches and full-body pain. So I would close my eyes and ask Jesus to come to me in a way that would be calming. And what I saw on a daily basis was Jesus in a field with long, swaying green grass and beautiful red poppies. And He would sit down [on] the floor with a smile and there would be seven or eight children around Him. I saw myself with my broken head, my broken brain and my body…and I laid my head and my eight-inch scar onto His lap. Jesus put His hand on my head and I heard Him [say], 'It's going to be okay. I'm here to take care of you.'"
Though it was still a difficult road, Kevin slowly found healing with the help of skilled doctors and nurses, and constant care from loved ones. He's also quick to credit special intercession from the communion of saints, including his beloved late uncle, Msgr. Tommy Wells.
Though Kevin's pain has eased, the whole experience resulted in him seeing his suffering as a positive thing that led him to a more intimate relationship with God. As he writes in Burst, "I don't think God has chosen to inject suffering into my life for sport or to harass me. I do believe, though, that along with desiring greater intimacy, He's allowed pain in my life in hopes that I'll gain a greater understanding of the cross…My suffering has often…humbled me and caused my thoughts to rocket back to my Father…Then my pain begins to serve a purpose…Christ's grand message of love grows a bit—which is wonderful for me and those around me."