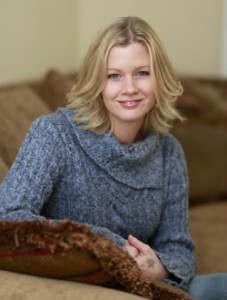 When you think of ways that child sex trafficking could be stopped or prevented, you likely assume that it's an issue for law enforcement. But former trafficking victim Holly Smith pointed out in a recent Washington Times article that "media literacy" can actually play an important role in keeping kids safe. She writes:
I was trafficked when I was fourteen years old. It was the summer between eighth grade middle school and ninth grade high school. The man who trafficked me convinced me to run away from home with stories about Hollywood. He said he could help me become a model, an actress, or a songwriter, and that he could introduce me to famous people. Some say that a 14-year-old is old enough to understand that wasn't a reality.
I beg to differ.
The world created by the media for young teens is saturated with stories about celebrities. The idea of being famous or becoming famous is pushed on almost all types of media. From 16 and Pregnant to American Idol, teens are watching girls transform from being regular kids to becoming household names. And these are the names deemed to be important and worthy enough to be mentioned on teen-driven media like MTV, the radio, and fashion magazines.
Traffickers are fully aware of what popular culture is telling your teens. This is why my top prevention strategies for child trafficking include media literacy programs in intermediate, middle, and high schools.
Role Models. Today's role models for children and teens consist mainly of movie actors, mainstream musicians, and other television celebrities. This encourages children to aim for one goal: fame. Traffickers will entice young girls and boys with false promises for Hollywood stardom. I strongly encourage educators to promote local young role models via posters, class trips, and invitations for speaking engagements inside the classroom. Although many role models are entertainers, they can also be involved in sports, nutrition, advocacy, volunteering, politics, entrepreneurship, and other areas which promote critical thinking and positivity. To help children understand these effects from advertising, try showing Nicole Clark's documentary, Cover Girl Culture.
Advertising. Traffickers recognize that, from billboards to commercials to magazines, advertisers are telling your children that they must have a certain product or line of clothing in order to be cool. Those kids who can't afford these products often feel less worthy, leading to decreased self-value and depression. If children are shown the process behind marketing, then they will better understand that a celebrity or model is getting paid to tell them that they need this or that product. Traffickers capitalize on a child's need to feel accepted, and they often entice them with trendy clothes and shoes. An excellent documentary for this topic is Adriana Barbaro & Jeremy Earp documentary, Consuming Kids: the Commercialization of Childhood.
Smith shares several more prevention strategies that include dealing with unrealistic beauty, objectification, oversexualization of girls, and violence against women. Though this may seem like a faraway problem that "other" people deal with, there's a possibility that it's closer than you think. I encourage you to go read the whole thing here.