(All photos property of Fox and American Idol)
One of the noveltys on "American Idol" this season is that two of the female contestants have blue hair. Thankfully, that's not the only reason they stand out. They've also got talent to match.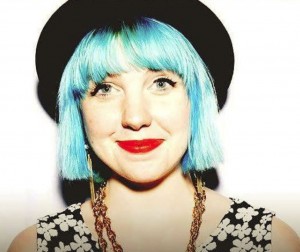 First, there's Joey Cook, whose voice and musical artistry paradoxically reflect singers from a bygone era while still sounding completely modern. When Joey sings, she puts her heart into the lyrics, be they goofy silliness or earnest heartbreak. Better yet, you can actually understand the words. Joey doesn't feel compelled to yell the song or do endless runs to show off her vocal prowess. She just sings the song and puts her own unique stamp on it. Plus, you've got to love a woman with an accordion. Here, for example, is how she Cook-ified judge Keith Urban's song "Somebody Like You."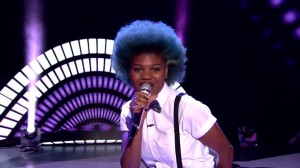 The other blue-haired singer is Tyanna Jones, a power vocalist who, like many Idol contestants, got her start singing in the church choir at the age of five. Tyanna also has a multi-generational sound that allows her to sing classics and current pop hits with ease. Here she is with the oldie "Rockin' Robin:"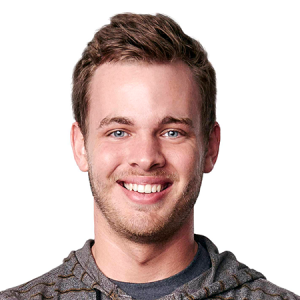 In other "American Idol" news, fellow Patheos writer Kate O'Hare recently interviewed contestant Clark Beckham about the intersection of his music and his Christian faith. He said:
"God informs everything I do," said Beckham, a native of White House, Tennessee, "My music, I want to do it the best I can, because God's given me music inside of me. He's given me that talent, but like the parable of the talents — which is ironic, that the currency in the parable is talents — I need to be a good steward of it. I need to work really hard to make sure I can make the most of what He's given to me."
A bluesy singer and judge's favorite, Beckham recently performed the Percy Sledge hit "When a Man Loves a Woman," which, honestly speaking, has been performed to death on Idol every year. Despite that, Beckham brought his own unique flourishes to the arrangement and delivered a memorable rendition that captivated the crowd.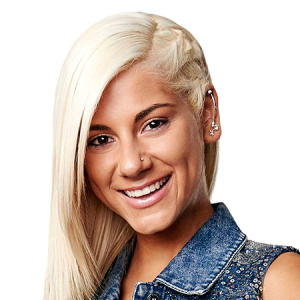 Finally, there's Jax, a singer from Long Island and New Jersey who's father is a firefighter on a disability pension because of his work at Ground Zero in the aftermath of the 9/11 terror attacks. Jax brings both a sweetness and soulfulness to her songs. The sweet side was on display last week when she performed a number originally sung by Adam Sandler (something I suspect was an Idol first). It was "Grow Old With You" from "The Wedding Singer," and Jax gave it the sincerity and heart the song needs to connect with the audience.
"American Idol" airs Wednesday nights at 8:00 Eastern.