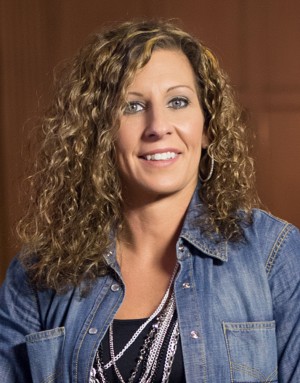 "I'm gonna die, and this is what I deserve."
That was the first thought that went through Ashley Smith Robinson's mind when escaped murderer Brian Nichols took her hostage outside her Atlanta home in 2005. Ashley was a meth addict who frequently promised herself that she would quit drugs so she could be a better mother to her young daughter, Paige. She would beg God to change her life – but when He did, she would do drugs again. Now, Ashley believed, God was finally done with her.
But the opposite turned out to be true. Like a character in a Flannery O'Connor story, Ashley found redemption through an encounter with a killer – and she may even have planted a seed of redemption herself.
Ashley's story will be seen on the big screen beginning Sept. 18 in the new movie "Captive," starring David Oyelowo ("Selma's" Rev. Martin Luther King Jr.) as Brian Nichols and Kate Mara (House of Cards, Fantastic Four) as Ashley. In addition, her memoir about the incident, also titled "Captive," has just been re-released. She joined me recently on "Christopher Closeup" to share her story.
Raised in a Christian home, Ashley's family "went to church every time the doors were open." During her high school years, though, sex and drugs became a regular part of her lifestyle. After dating Mack Smith for a while, she got pregnant and the two soon married. They both did their best to be good parents, but they still went out partying a couple of times a week.
Ashley recalled, "One night, we went out to party and Mack ran into some ex-friends. They got in a fight and they stabbed him in the heart. About two minutes after he was stabbed, he lay bleeding and died in my arms. It was very traumatizing and life-changing for me because Mack was not only my husband, but my best friend, the man that provided everything for me, and he was my little girl's father. To have him [there] one minute and completely gone the next was hard for me to deal with."
That emotional trauma led Ashley to continue her meth addiction which led to her losing custody of Paige to her aunt. Though she kept promising to get herself straight, she always gave in to the lure of the meth. At least, that is, until the night she was taken captive by Brian Nichols.
Nichols had escaped from the Fulton County courthouse earlier in the day, killing a judge, a court reporter, and two other officers in the process. That night, Ashley had gone out for some cigarettes and, when she was letting herself back into her apartment, Nichols snuck up behind her with a gun and took her hostage inside her home.
After spending some time trying to figure out what his next move should be, Nichols asked Ashley for some drugs, so she gave him her meth. When he told her to have some too, she hesitated…and finally told him, "No." After all the times she had promised to give it up, this was the time when she actually meant it.
Ashley believes she needed something earth-shaking to happen in order to move forward. She said, "I had lost custody of my daughter. I had lost my husband. All of these things happened and I still didn't change. So I think that I needed this. More importantly, I think I needed to see that God was going to reach down into the pits of the hell that my life had become and pull me out of it…After I chose to [give up meth], I really believed that God completely took control of my life. The world will tell us that we have to look a certain way, and talk a certain way, and act a certain way before God will love us. But I realized that night that God loves me in my brokenness – and what He wanted from me was my brokenness, so He could change me."
As fate would have it, Ashley had been in church a couple of weeks prior and picked up a copy of Rick Warren's best-selling book
"The Purpose Driven Life"
because, on the cover, it asked the question, "What on earth are we here for?" While in the apartment with Nichols, she asked if she could read it, and he then asked her to read it out loud to him.
She said, "He expressed to me he was a Christian or a believer as well. He too said that he was fighting a spiritual warfare. So I think he and I were both two people that were lost and trying to find their way back to God. I think it resonated with him because he wanted to know what his purpose was also."
Though Nichols had murdered four people within 24 hours, he didn't become violent with Ashley. In fact, he listened to her pleas that he should surrender peacefully to the police. Since that night, Ashley has been drug free and has long been a part of the Celebrate Recovery movement. She also remarried and is now the mother of three children.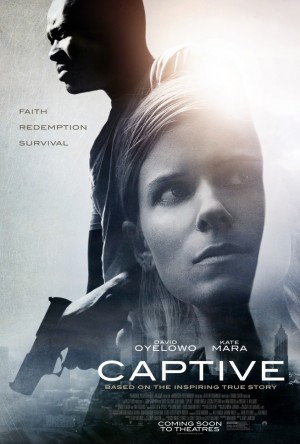 Neither Ashley or the filmmakers behind "Captive" negate the evil acts that Brian Nichols committed. In fact, the movie is dedicated to the people that he killed. Ashley has become friends with members of the victims' families over the years.
She said, "I actually reached out to each different family that lost someone, and I became somewhat close with Candee Wilhelm, who was the wife of one of the agents who was killed, and Claudia Barnes, who was the wife of the judge that was killed. It was important to me that I had their support because I've been on the side of the fence where your family member is taken from you, and it hurts. It makes you mad, so I wanted to be there for them. But you know what? I struggled with being this lonely, widowed, drug addict mom, and I was the one that was saved as opposed to a well-respected judge in the community and a court reporter that baked cookies for everyone. It was hard for me to deal with. But having reassurance from both of those two women telling me that they're proud of me…it just means a lot to me"
Brian Nichols went on to be sentenced to life in prison. Ashley hasn't seen him since the hostage ordeal ended. When I asked her if she had forgiven him for what he did to her, she responded, "I forgave him a long time ago. God loves him the same way He loves me. We made mistakes, both of us. My mistakes started with choosing drugs over my daughter. You name [a mistake], I made it. He scared me, but he didn't harm me in any way so I'm grateful to be alive, and I'm grateful that I'm given a chance to try to be a positive influence on society and be a part of my daughter's life and have a family."
RELATED: Read my interview with actor David Oyelowo ("Selma"), who plays Brian Nichols.
(To listen to my full interview with Ashley Smith Robinson, click on the podcast link:)