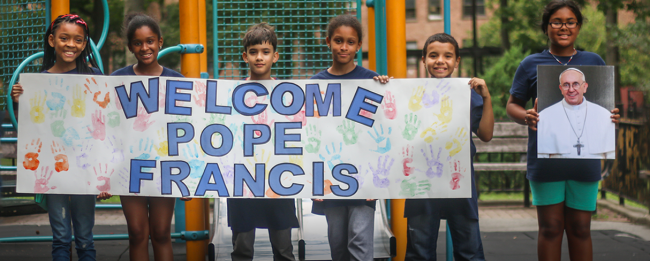 Watch the :60 second video below as a number of high profile entertainers, athletes and creative artists welcome Pope Francis to the United States. The video is sponsored by Catholic Charities and is meant to promote their initiative Charity Has No Boundaries:
There are many other videos at the site featuring people like Tom Brokaw, a recent cancer survivor who notes that he finds comfort in the view of St. Patrick's Cathedral outside his office window. – and NY Giants Coach Tom Coughlin, who thanks the Pope for the simplicity with which he lives his life.
You can also upload your own welcome message. Go to http://charityhasnoboundaries.org/ for more info.