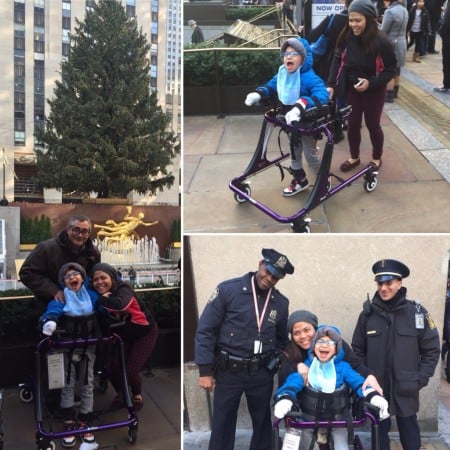 (All photos property of The International Academy of Hope)
I've written about The International Academy of Hope (iHope) before on this blog.
It's the first school in New York City that provides children with traumatic brain injuries with an education along with therapies that teach them to walk and talk.
Today, the good folks at iHope posted a video and some pictures of one of their students, Samandar, taking his first steps around the Rockefeller Center Christmas tree. Not only is it a treat to watch those steps and see Sammy's joy, but it's heartening to hear the genuine encouragement given to him by his instructors and therapists in the background. They're being true lights in the darkness.
Here's the video:
RELATED: A Vision of Heaven in Central Harlem: iHope Finds Beauty Amid Brokenness