Last week we examined the reasons young men of color are abandoning Christianity. Many are adopting the Islamic faith – and a few have become militants.
Here's the story of an African-American church that's attracting men – and growing quickly as a result.
David Porter was three days old when he first attended Kirkland Memorial Church of God in Christ in suburban Washington DC.
When he became the congregation's pastor seven years ago, Kirkland had about 70 members. Almost instantly 20 members left. The church was dying.
The church had very few active men. Women ran all the ministry programs.
Five years ago, he read Why Men Hate Going to Church. Porter invited author David Murrow to come to Washington to train Kirkland's men. Murrow's been back four times to help the church change its culture.
In the past five years the church has exploded. Instead of five reliable men, Kirkland now has about 50. Overall attendance has more than tripled – from a low of 50 to an average of 175 on a given weekend. Giving is up. Mission work is up. The church is growing so rapidly there are plans to expand the facility.
Perhaps the most radical change has been shortening sermon and service length. David Porter preaches 30 minute sermons. The service is wrapped up in one hour. For those of you familiar with the COGIC church (a Spirit-filled denomination), a one-hour service is unheard of.
We recorded Pastor Porter's story on a recent trip to D.C. Here's a 5-minute excerpt from that interview.
You're watching an iPhone video. We are hoping to raise about $4000 to hire a film crew to shoot a real documentary about Kirkland's rise. The goal is to produce a professional film that can be shared freely with thousands of struggling congregations around the world. If you are interested in donating to this cause, please contact us via e-mail. Thank you.
---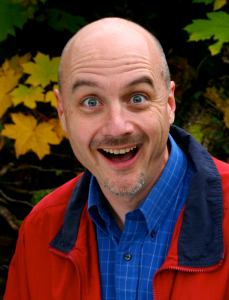 David Murrow is the author of the bestselling book, Why Men Hate Going to Church. David's books have sold more than 175,000 copies in 12 languages. He speaks to groups around the world about Christianity's persistent gender gap. He lives in Alaska with his wife of more than 30 years, professional silk artist Gina Murrow. Learn more about David at his Web site, www.churchformen.com, or join the conversation on his Facebook page, www.facebook.com/churchformen. Don't forget to share this page by clicking on the links below, or scroll down and leave a comment (right below those annoying ads that pay for this blog).