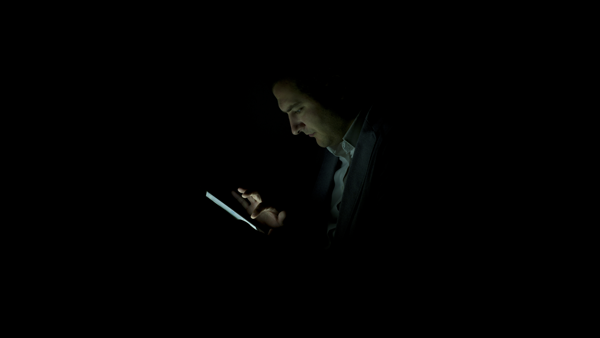 There have always been distractions in church.
But the newst distraction is the most powerful one yet: the smartphone. Any pastor will tell you this is becoming a big issue.
I must admit I sometimes check that 4.5 ounce slab of aluminum and glass during a worship service – particularly in football season. (NFL games start at 9 a.m. Alaska time).
So what's wrong with checking your smartphone during church? Nothing – and everything.
Back to Jesus. He seemed to get very upset at anything that distracted people from worship. Recall his most violent outburst: clearing the temple. He swung that whip because commerce had displaced prayer as the primary focus in God's house.
Christ got testy when Peter tried to distract him from his mission. "Get thee behind me, Satan!" he roared. Being called "Satan" was a terrible insult – akin to calling a holocaust survivor "Hitler."
Last week I attended Reload 2015, the world's largest gathering of men's ministry leaders. These men had committed three days and upward of a thousand dollars to attend the conference – yet many remained tethered to their smartphones. They were missing an amazing networking opportunity because they were immersed in their lives back home.
I felt a twinge of judgmentalism – until I realized that I too was guilty. I check my smartphone 30 or 40 times a day. How many times do I check in with God? How many times to I call or text a friend?
Tuesday morning I had an opportunity to lead the men in an act of worship. So I simply challenged them to worship God by turning off their smart devices. "When you are tempted to look at your phone, pray," I said.
Most of the men did. I reminded them that when they're looking down at their phone they can't look up to God – or across to their brother.
So what do you think? Is it a sin to use a smartphone in church? (Reading the Bible on your phone doesn't count). Comments are open.
---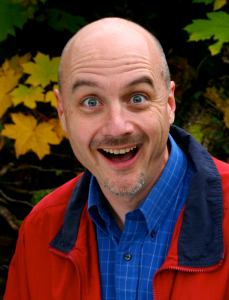 David Murrow is the author of the bestselling book, Why Men Hate Going to Church. David's books have sold more than 175,000 copies in 12 languages. He speaks to groups around the world about Christianity's persistent gender gap. He lives in Alaska with his wife of more than 30 years, professional silk artist Gina Murrow. Learn more about David at his Web site, www.churchformen.com, or join the conversation on his Facebook page, www.facebook.com/churchformen. Don't forget to share this page by clicking on the links below, or scroll down and leave a comment (right below those annoying ads that pay for this blog).