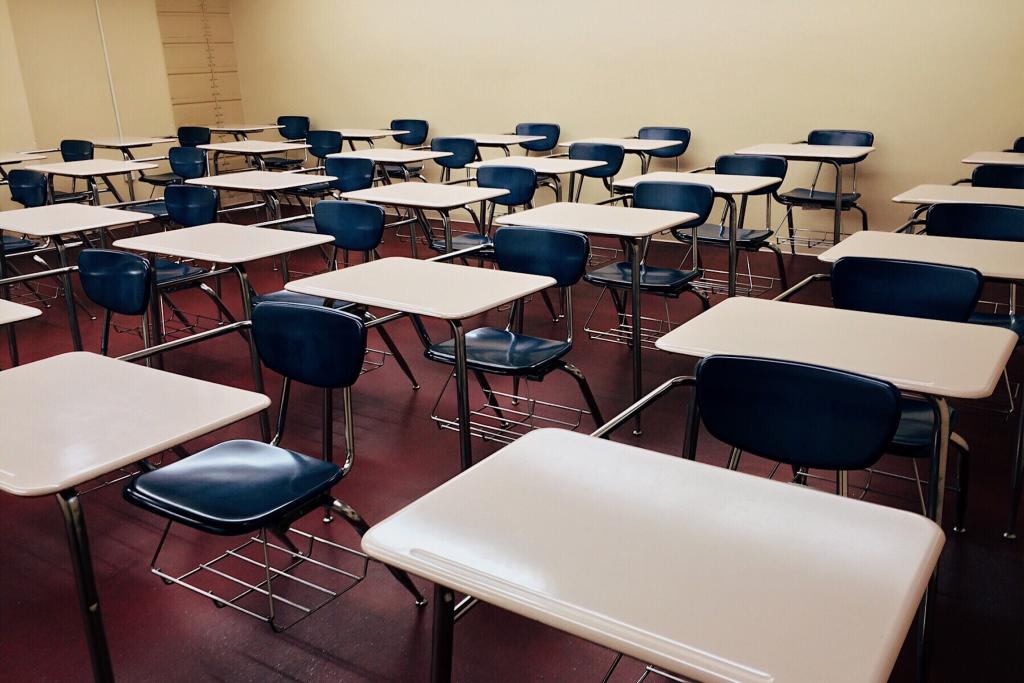 My wife and I are both Bible school alumni. She attended a larger, conservative, accredited institute whereas I attended a much smaller, independent college. She attended three years of biblical studies and I was under a part-time, one-year discipleship program. Although both of us have had very different experiences, neither of us regret making the decision to take time out of our lives to pursue a relationship with God by studying Scripture and serving the church in an academic setting. Although I cannot speak for my wife's experiences in college, in this article I will share my own story as a student.
As a 17-year-old nominal Catholic who had recently converted to faith in Jesus, seeing some of my Christian friends making the jump after high school to attend post-secondary biblical studies was exciting to see. I admired their zeal to serve God so much I had promised myself I would one day do the same. After three years of working full-time as an apprentice carpenter after grade 12, I finally decided to take the leap of faith into a year of spiritual academia. When the calendars for my trade school came in, I noticed there was an opening for my 3rd-year classes immediately after the last day of what would be the second semester at the college I was considering. Something in my gut told me this was not coincidental, and that if I did not submit my application for Bible school that year I probably would never get around to doing it.
Prior to my first semester, I had a falling-out with some friends who I had been working for during my carpentry apprenticeship. These very people (who believed the King James Version was the only true Bible) tried to convince me I would be taking a step backwards by going to a college that explores different aspects of Christianity. They were upset at the possibility that I would be opening myself up to other religious worldviews contrary to their own, and the fact they had to find someone else to fill my job position. Because of this, I was left with a bitter taste in my mouth, wondering to myself whether all Christians were just a bunch of selfish lunatics who treated evangelism as a means of brainwashing.
From the first day of classes throughout the year, I had been apprehensive about my decision to attend. Although I managed to acquire part-time employment from a Christian contractor who understood my situation, I was stuck in a financial limbo and was living paycheque to paycheque. I had also been struggling with bitterness towards the friends whom I severed ties with, since forgiveness has never been my strongest quality. I had often weighed my view of the Christian God based on my experiences with the people who claimed to follow Him – which often made me second-guess whether or not I actually loved God or why I called myself a Christian to begin with. But one of my friends from high school encouraged me to push through, regardless of what kind of opposition I would face.
The classes were a mixture of different personalities, but it did not take long for the cliques to develop. There was a larger portion of the class which consisted of the cradle-Christian kids who were also somehow related to each other through church-family connections. I was the only one in the class of 33 students who was raised Catholic. I also found myself gravitating towards the people who either grew up outside of the denominational majority since they seemed easier for me to relate to.
There was a hiking trip down in the Crowsnest Pass as a school year kickoff for the class. In the middle of summer before the first semester, I had a wipe-out while rollerblading without wearing protective gear and scraped my knee on the edge of the asphalt path – resulting with a hairline crack under my kneecap. Installing baseboards at work certainly did not help heal my injury, and my knee swelled up to the size of a softball two days prior to the departure for the hiking trip. The timing could not have been worse, and hiking up a mountain would have only aggravated my knee further. As a result, I regrettably missed out on the initial bonding with my class for the kickoff trip – but I wasn't going to allow that to determine my ability to connect with my fellow classmates.
Due to my financial situation, I entered the first semester with the mindset that I was going to work as much as I could while trying to keep up with my studies and assignments. Every day I would leave classes in the afternoon to work for a few hours and come back home to work on my assignments until midnight or 1:00 in the morning. I quickly found myself becoming worn out and my performances at work and in class suffered immensely. I would sometimes fall asleep at the desk and make many mistakes on the job site. I later requested to the school staff that I attend part-time, since I could not keep my head above water as a full-time student – and I am forever grateful they accommodated my situation.
Out of all the classes available in the first semester, theology had to be one of my favorites to attend. Every time a new topic arose, we were often given the chance to have an open discussion. It was interesting to see the different opinions that would arise question after question – especially with the more controversial ones such as,
"Is God a sexed being?"
"If not, why do we call Him Father?"
"What's so important about Mary?"
Although when it came to discussing the role of the Virgin Mary, some of the students automatically displayed rampant hostility. Some of them would go off on a tirade about how Catholics are going to Hell for giving her even the slightest reverence. I was quick to respond to any derogatory comments made by some classmates – which somehow seemed to evolve into discussions about the role of women in the church. I never thought I'd see the day where I noticed anti-Catholicism and misogyny seemed to go hand-in-hand for some people. This was one of the many things that reaffirmed my love for the Mother of our Lord.
Some of the classmates were organized into a few teams to lead worship music every morning on a rotational basis. I was excited to play guitar and play with a team of musicians for once. We were supposed to practice at least once a week to get a set of songs ready for our turn to lead. But oftentimes, I was told by the team leader I wasn't needed. As my excitement to play built up before every set we were to play, my sheer disappointment got the better of me every time I was told,
"Yeah, we want to keep it simple this week. You can sit this one out."
With week after week of continually being rejected from my own team, one friend from my class asked me if I wanted to join her team instead. I wasn't sure if she knew exactly what had been going on, but it was a highly unexpected surprise! I was happy to hear at least someone wanted me to join their team and play music. But from that point forward, I gradually developed a disdain towards contemporary worship music.
Every one of us in class also had to choose a place to perform voluntary service as part of our practical experience in ministry. I chose to volunteer at two places. One of them was a street church in downtown Edmonton where hundreds of the city's homeless are clothed, fed and given the resources to help themselves back on their feet. The other place was at an elementary-school boys floor hockey club. The boys hockey club was easy enough. All I had to do was show up, shoot a few pucks with the kids and help them memorize Bible verses so they could score free hockey cards as a reward. The other volunteer placement was a completely different world altogether!
I spent most of my time at the street church sorting out donated items. While it was amazing how much clothing, food and hygienic items were donated, it was also disheartening to see how much of it was either junk or passed their expiry date – especially for non-perishables. Even though this organization received a lot of support, it seemed a lot of it was half-heartedly given.
There was the odd time when I would spend some time on the dining room floor to chat with some of the homeless people who would stop in. There were people of nearly all walks of life. While some of them were in their situations by their own hand, many of them were there due to unfortunate circumstances and had nowhere else to turn to. There were single mothers with kids, foreign workers who recently immigrated, drug-addicts, prostitutes, tradesmen who worked minimum wage and lived out of their vehicles, the list goes on. There was one mentally ill man who nicknamed himself 'Animal', and would sometimes jump off the steps and hang of the guard rails while making gorilla impressions. Witnessing these things made me realize, despite my own hardships, my experiences could have been a lot worse – but it also made me extremely sad for everyone's situations.
In the second semester the class went on a week-long retreat where we did the Christian Relationships module. My classmates jokingly called it 'sex camp' because part of the course would talk about the meaning of marriage from a biblical perspective. Aside from learning about what Scripture would say about love and sex, the instructors also allowed for an open discussion, which I found to be quite encouraging. But the week after we all returned from the retreat, I felt extremely lethargic during the day and I had a swollen gland under my jaw line that was the size of a golf ball. I wasted no time, so I went to the doctor to get it checked out. When my blood test results came back, I was told I had mono – complete with an enlarged spleen. What timing! Fortunately it only lasted a few weeks though. So the ongoing joke between a few of my classmates and I was the fact I got mono after going to 'sex camp'. I can assure you, it's not what it sounds like!
My class was set to go on a missions outreach to High Level and I reluctantly stayed behind and worked because of an unfortunate fender bender incident I needed to pay off. One evening after work, I was driving away from one of our jobsites through a residential area in Fort Saskatchewan. The roads were sheer ice and I did not realize I was going slightly too fast for the incoming curve. As I tried turning, my passenger side front corner of my Ranger barely knicked the driver's side door of an early 1990's F150. My truck was unscathed, but the collision left such a dent in the parked truck's door that wouldn't go unnoticed. I talked to the residents who owned the vehicle and told them I would pay for the damages. After a few weeks of searching for autobody quotes, what I thought would only be a few hundred bucks turned out to be an $1800 shop bill. I could have paid for their truck for that kind of money! But because I had an at-fault accident in the previous year, my insurance company threatened to cancel my insurance if I decided to claim this one. So I ended up having to pay for it out of my own pocket under the table.
In the late winter, one of my closest friends who encouraged me to go to Bible school had a brush with death after having a severe head injury at work. I visited him at the hospital after finding out his emergency surgery was successful. When I saw him he was mostly high on painkillers, but I was so struck with grief I could not look at him in the eye. He had not lost his sense of humor though, evidently after telling me to stop crying and suck it up. I was amazed at how such an accident should have killed him on the spot, and yet he managed to almost fully recover. Given he had hundreds of people praying for him throughout the country, his miraculous recovery was a testimony to me God really is real and answers prayer.
After experiencing all that emotional turmoil, I decided I needed to unwind from all the things that cluttered my mind and got drunk at a friend's party on another college campus. I woke up hung over the next morning on a couch in her living room. I remembered talking to one of her Catholic friends who was also at the party. I felt so embarrassed when I saw him the next morning during breakfast because I was unsure if I had told him anything stupid during my drunken rambling regarding my struggles with the Christian faith. But he later introduced me to a group of friends from his church circle with whom I later became close to. In about 7 years from that time, he and those same friends were a major influence in my decision to return to the Catholic Church.
One of the things I realized during my time in Bible school was I was not as ultra-conservative as I thought I was, and my worldview did not align with those typical of Evangelical Christianity. I remember briefly discussing Calvinism and the Five Solas of Protestantism in theology class, and thinking to myself something didn't seem right. After witnessing how some of the most Biblically literate and faithful people treated me and others poorly in the past, I could not make myself up to believe in justification by faith alone apart from obedience. And due to my own errors in interpreting the Bible and hearing such a wide variety of opinions from my classmates and church friends, nor could I accept the idea that the Scriptures are clear and conspicuous enough for anybody to interpret on their own. Given there are thousands of different Protestant denominations worldwide, Sola Scriptura and Sola Fide seemed to me like a recipe for anarchy. It was at that point in my life a desire grew in my heart for Christian unity.
I came out of Bible school with more questions in my mind than when I first entered at the beginning of the year. I remember one of my instructors told our class,
"After this year is done and you all go out on your own into the world, there is a chance a large portion of you may fall away from the faith."
For me, this couldn't be further from the truth. It's easy for me to say I have faith in Christ, but when the reality of adult life sets in there would come numerous occasions when I wanted absolutely nothing to do with God. I've often tried to numb my internal pain through drinking, smoking and partying – only to repeatedly feel like a complete waste of skin afterwards. If there was one lesson I took away from my time in Bible school, it would be that despite living in the world but we do not adhere to worldly expectations. We try. We fail. We try again. We fail again. We keep trying and failing, but we persevere. As much as we try to create safe spaces within our little church bubbles, we will never be safe from sin, suffering and persecution until the day Christ returns.
Looking back after over a decade has passed, I can honestly say my biggest mistake was I treated Bible school as a gateway into heavenly bliss. For me, it became the exact opposite. What I thought would be the most fondly memorable time of my life became the very thing I didn't want – a reality check. No amount of studying, praying, or blind faith could keep me safe from the fact I had adult responsibilities. I had bills to pay, expectations to meet at work, voluntary commitments, conflict with friends and family members and personal health issues. I also realized how fragile life really is as I experienced financial struggles, unexpected illness and a close friend having a near-death experience.
But if it weren't for the constant encouragement of my instructors and the friendships I acquired from my class, I know I would not have persevered through that entire year.
For those of you who are considering Bible school while you are fresh out of high school or in your early 20's, you may experience some of the best memories of your life, and you might also experience some of your worst. You will be stretched intellectually, emotionally and spiritually – and it might even break you in the process. You will be torn apart inside between what you desire to feel and what you know is morally right. You will experience anger, frustration and doubt. You may even wonder why God would put you there in the first place, or if He even exists at all. You will take with you whatever you choose to give or put into your time in college. But my biggest hope for future students and alumni, prior to their first day of classes, is they will view it more as a preparation for the biggest challenges to our faith rather than an opportunity to experiment with personal freedoms.
My life as a part-time Bible school student was not an ascent into Paradise. It felt more like a descent into darkness. But I think there's something to be said about experiencing the dark in order to appreciate the light.