***SATIRE***
On a livestream episode of The Vortex, viewers were greeted with an unprecedented surprise. The signature bass-driven intro jingle suddenly had a slightly different, yet familiar, sound. Most of the crew at Church Militant thought nothing of it in the moment. But as it turns out, the techs in the sound engineering accidentally played the wrong music track — which turned out to be the intro theme music from the popular 90's comedy television series Seinfeld. Michael Voris, host and head honcho at Church Militant/Saint Michael's Media, reports that while at first he played along with the audio mistake, he was caught off guard by what ensued afterwards.
"I did my usual opening line which goes like, 'Hello everyone, and welcome to The Vortex where lies and falsehoods are trapped and exposed,'" Voris recalls, "and then suddenly I hear laughter coming out of nowhere! We don't even have a studio audience!"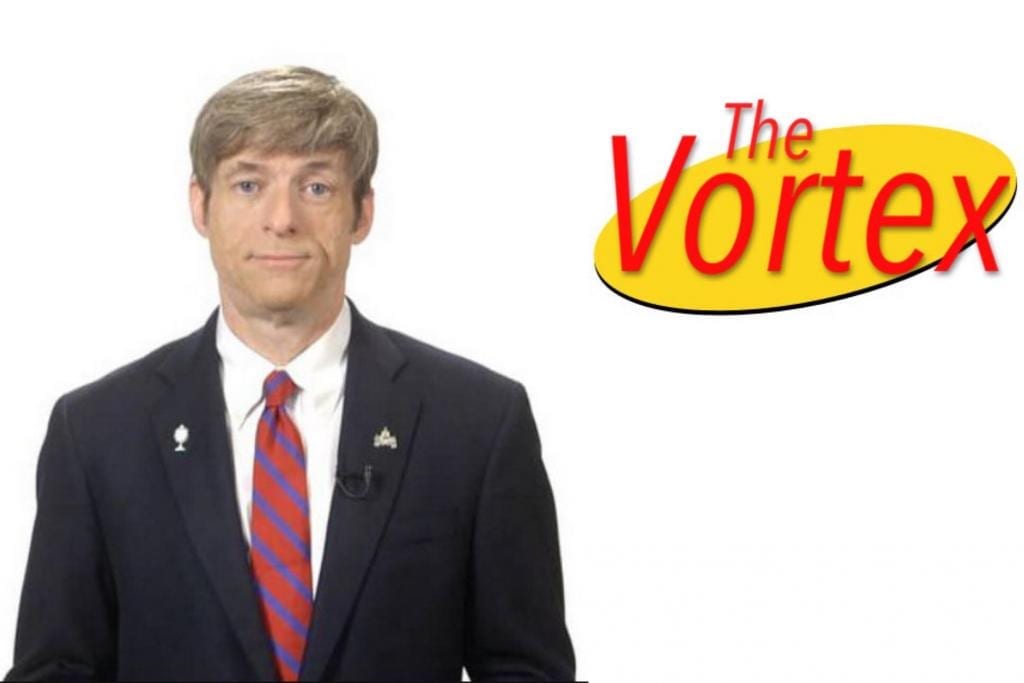 The laugh track would continue to sound off at the most conveniently inappropriate times while Voris was broadcasting.
"Fellow Catholics are being complacent and letting their guards down. We're in the middle of spiritual warfare! Time to gird up your loins!" (Laughter)
In the aftermath of the incident during The Vortex, the sound engineer claims Voris burst through the sound booth door in a furiously eccentric fashion. As it turns out, the sound engineer's cat happened to be walking on top of the sound effects board to the engineer's frustration. Its paws activated an audio track he had pre-programmed for a personal homage to the classic sitcom.
Voris recalls a similar incident where the sound engineer brought his 3-year-old son for the studio's 'Take Your Kid To Work Day.' While his father wasn't looking, the toddler pushed a button on the sound effects board, creating a spinning lightsaber noise as Voris wielded the pencil in his hand during his opening line of The Vortex.
When Voris asked the sound engineer about the ridiculous picture hanging on the sound booth wall of George Costanza in his iconic pose wearing only long socks and boxer briefs, he decided not to wait until Festivus to air out his grievances. The engineer endured a long-drawn lecture about souls being at stake because of effeminate priests and bishops from the deep church lavender mafia yada yada yada.
Voris also claims Church Militant had to suffer losing a few sponsoring businesses since the Seinfeld incident. He recalls visiting his tailor to get a new suit fitted, and was forced to leave the premises as the owner shouted at him, "NO SUIT FOR YOU! COME BACK ONE YEAR!"