The John Zmirak piece about "Illiberal Catholicism" has proven to be a great catalyst for reflecting about the real historical record of Catholicism.
The whole incident reminds me of the epigraph to Bulgakov's Master and Margarita that comes from Goethe's Faust:
"…and who are
you after all?
–I am part of the power
which forever wills evil
and forever works good."
Perhaps in more charitable moments those who only see darkness and ignorance in the history of the Church could also adopt these verses as their understanding of the Church? But perhaps before they do that maybe they should take a look at books such as Those Terrible Middle Ages: Debunking the Myths?
Otherwise they'll fall into the smegheaded trap of seeing Catholicism as a long series of crimes that would even scare Jesus (of Cesarea)–as was the case in an episode of Red Dwarf.
http://www.youtube.com/watch?v=uLTfsV3lj-o
But more seriously, several months ago I wrote the piece "Apart From… What Has Christianity Ever Done for Us?" I'd like to do the same for Catholicism with the help of a Robert Calderisi's article entitled "Radical Pope, Traditional Values." Calderisi notes there's nothing new to see when it comes to Francis:
"Francis looks like a radical break with the past, but he is right: He represents an essential continuity in the Roman Catholic Church's mission."
He then puts the Church's longstanding illiberal mission into global perspective: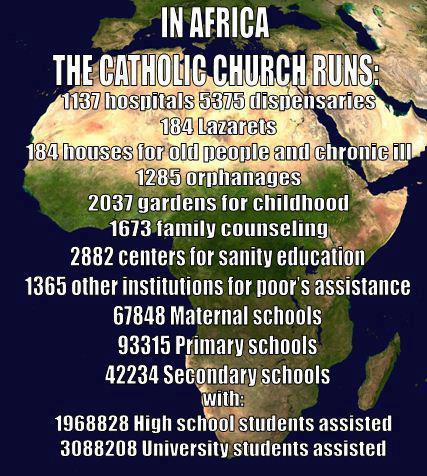 "The educational role of the church in the developing world has been powerful and often controversial. 'All we want is a labor force,' a colonial governor lamented to missionaries in Madagascar a century ago, 'and you're turning them into human beings.'
The most visible arm of the church's social mission is a network of humanitarian and development agencies known as Caritas (Latin for 'charity'), which is the largest private organization of its kind after the International Committee of the Red Cross. Its total budget, $3 billion, is barely as much as the World Bank lends to large countries like Turkey or Brazil in a single year, but its reach and impact are unmatched.
In some African countries, as much as half of basic education and health services are provided by the church. Catholic hospitals and clinics around the world distribute about a third of all the antiretroviral drugs received by people living with H.I.V. and AIDS, and in India, where Catholics are no more than 2 percent of the population, the church is the second-largest care provider in this area after the government.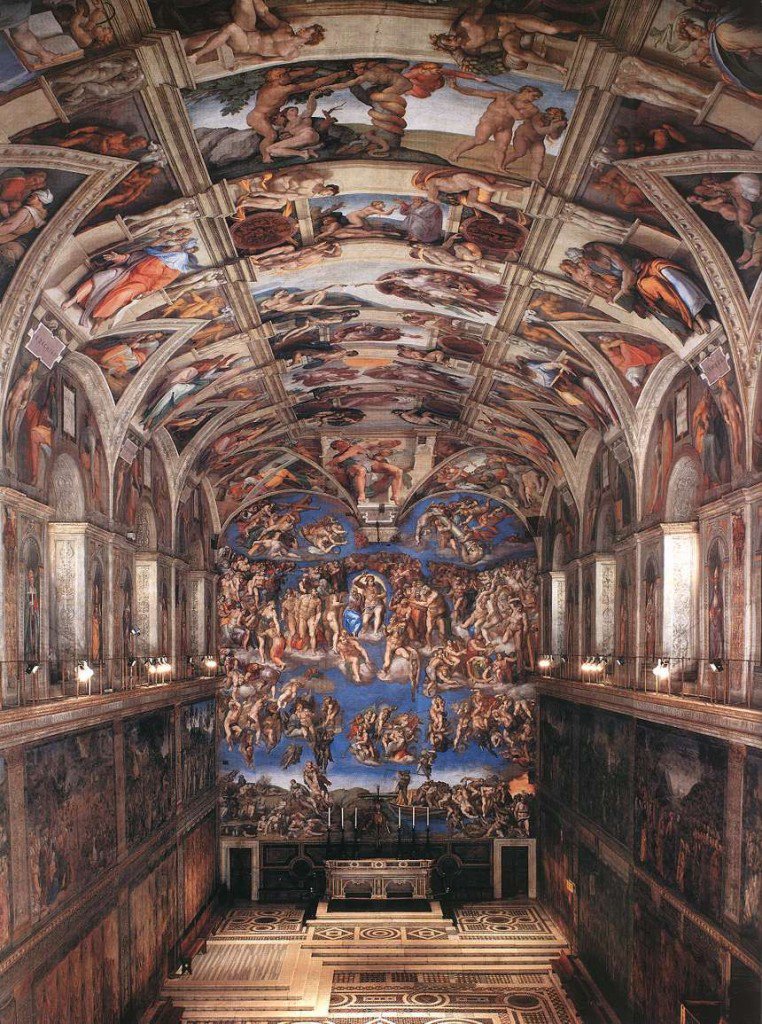 As a result of its work in basic health and education — and despite its obtuse views on birth control — in the last 50 years the church has probably lifted more people out of poverty than any other civic institution in history."
They do all that plus they keep a collection of the world's greatest art available to the public, where it can inspire them to faith, rather than cooped up in the private collections of CEO's.
So yes:  "…and who are / you after all? // –I am part of the power / which forever wills evil / and forever works good."