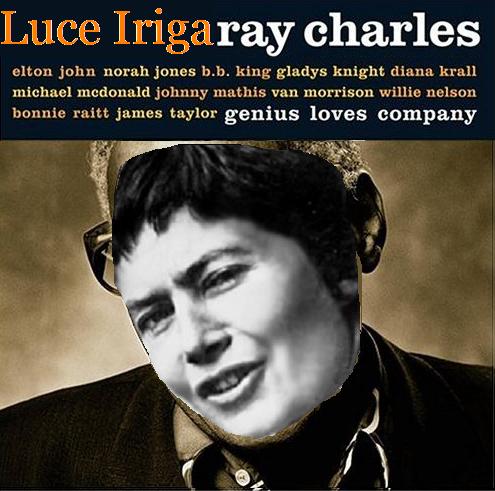 It took me a while to figure out a topic for April Fool's that would confuse the hell out of everyone. The consistently ambivalent Famous Atheists Who Weren't Atheists segment seems like the place to dig.
Goodness knows how the deterministic cage of many an agnostic and atheist has been rattled by the revelation that famous nihilists such as Heidegger, Warhol, Sartre, Camus, and Hitchcock all ended up as religious believers (or just never stopped being believers).
Now, everybody knows how much trouble feminists have with religious folk and how much the latter return the favor. It's as if the two groups are symmetrical rivals. I've tried to play with these prejudices by rerunning two pieces on the facebook page of this blog (give it a like here) about feminist-atheist-theorist Julia Kristeva. She's especially appreciative of the lessons the Catholic baroque and John Paul II have given us about the potential sweetness of suffering.
Those of you who haven't had your head buried in the sand know that Luce Irigaray is one of the leading living feminist figures. If you're into Radical Orthodoxy, you probably encountered excerpts from her work in the classic The Postmodern God reader (a book dedicated to a Fr. Michael Jackson, no less!).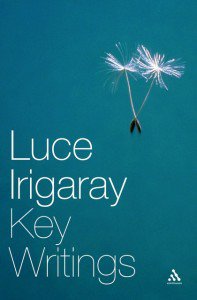 Irigaray is best known for texts with titles such as Elemental Passions, This Sex Which is Not One, Marine Lover of Friedrich Nietzsche, which might make the homeschoolers among you run for the woods (or deeper into the woods).
Be that as it may, if you pick up Irigaray's anthology Key Writings, you'll note there is a whole section entitled "Religion and Spirituality." What this leading feminist writes in the introduction to that section might surprise you:
"As many people in Europe, I was born and educated in a Christian context. Also as many people, upon becoming an adult, I left my own tradition, at least the conscious part of it. Later, I came to understand that a religious dimension is an important aspect of our culture and that it is crucial in considering both how we have been determined by this dimension and how we can, in the present, situate ourselves with respect to it."
In all earnest, she continues:
"I am afraid that, by neglecting such a task, we harm our subjectivity and the relations with our cultural environment and with the other(s). This question is all the more critical in that we are entering into an era of globalization and so we have to situate ourselves in our tradition in order to create possible bridges with other traditions. This work cannot remain an abstract and moral discourse or a simple political interest but has to be a daily behavior which allows us to be faithful to ourselves and to communicate with the others."
She continues by pointing out the seemingly inevitable, since she was educated at Louvain, the documentary capital of phenomenology, the movement that gave us JP2 and Edith Stein: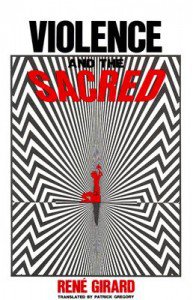 "I thus returned to my tradition not in order to blindly obey it but to reach some perspectives on my culture and thus on myself. Which permits a conscious becoming of my global subjectivity… [The] intercultural context has helped me in this undertaking, especially the approach of the Far Eastern traditions. I also have understood that we have to become adult and responsible towards our tradition and that which it has produced in ourselves: that is, neither to remain children, nor to become iconoclasts."
Behind some of the wooly jargon of authenticity you can glimpse someone trying to grapple with their tradition in very productive ways.
The things she says here remind me of the uncritically critical statements Rene Girard made about Christianity as he began his return to Catholicism between writing what's been called the first fully atheist sociology of the sacred in Violence and the Sacred and his partial coming out as a Catholic in Things HIdden Since the Foundation of the World. The more Girard learned about the theological tradition, the more he saw the lines of intersection between his critiques of religion and orthodoxy.
I'm not suggesting that the same will happen with Irigaray. Then again, how can we know where the wind blows? Are you confused now? That's what Rabelaisian Catholicism is all about.