I've been going through some old writings in preparation for a conference I'll participate in next week at Villanova. My paper will discuss the theological significance of Czeslaw Milosz's poetry. One passage from a Milosz's ABC's stood out in relation to last week's major feast:
In Protestant Christianity, there is no place for them [the departed, their presence, their examples], and no one turns to the dead with a plea for intervention. Catholicism, however, by introducing the intercession of the saints and multiplying the number of saints and beatified people, presumes that these good spirits are not separated from the living by an impassible boundary. That is why Polish All Souls' Days, although its origins are located far back in the time of pagan animism, received the blessing of the Church as a great ritual intercession.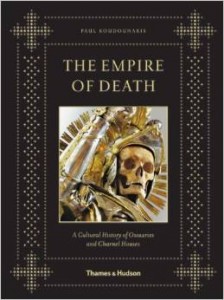 I'm not sure whether this holds true for all Catholic Christians, but it sure does for Polish Catholics. If we look at observance and seriousness applied to the holiday then All Saints and All Souls are both as important for Poles as Christmas and Easter.
This is so much so that Poland's most important literary epic, Adam Mickiewicz's Forefather's Eve (translated by a scholar who recently wrote a great book on Milosz), revolves around All Saints' Day.
Being a typical Pole, remembering the faithful departed was an important part of my life. Actually, the Polish preoccupation with remembrance of the dead is a year round activity.
In our family it was cultivated by my loving and recently departed grandmother. We'd go to the cemetery to clean up graves and light candles at least once a month, if not more.
Our family is buried in the Bródno Cemetery. It is one of the largest cemeteries in all of Europe: 280 acres and 1.2 million interments. That place played a vital role in my early faith formation and it taught me a wider sense of community beyond the living.
The lack of extravagance in most American cemeteries, even Catholic, has always been a profound disappointment to me. I think this relative lack of care for the dead misses an opportunity for a profound experience of the faith and an opportunity to step out of our everyday cares and worries into a different world, a different perspective, perhaps even a slightly different dimension of reality.
This is why I find the growing interest in Día de Muertos an encouraging sign.
========================================================
Here is another sample of the islands of light that cemeteries become in Poland during this part of year:
And a video to give you a sense of how busy, yet contemplative, it gets on All Saints and All Souls in Poland:
For more Cosmos reflections on Polish Catholicism take a look at the Catholiclandia series.