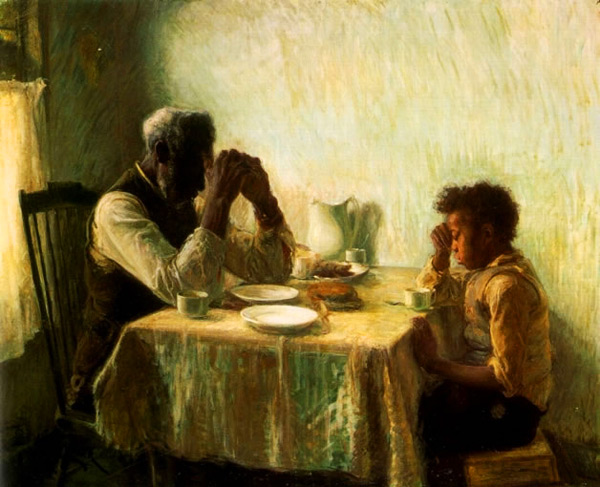 Why does the German church get a lot of grief for its spiritual opulence? Because it deserves it.
German Catholicism has a lot of money in its coffers thanks to unbroken economic prosperity since World War II. Yet, its membership is dwindling at Episcopalian rates.
If there is one voice in that ecclesial body crying for an interruption from God, then Johannes Baptist Metz is that voice. His name seems to have predestined him for this role.
When Metz mentions "spiritual opulence" in the following passage in Poverty of Spirit you now know what he is talking about:
Any possession or personal strength tempts us to a vain self-reliance, just as material wealth easily becomes a temptation to 'spiritual opulence.'
Metz uses the phrase "self-reliance" from a favorite prophet of the Americans so we don't get off scot-free either…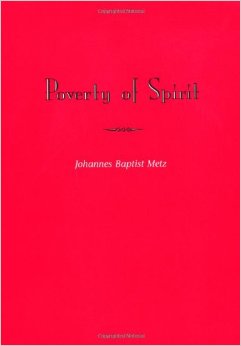 I haven't had much time to follow the news, but I'm sure there is plenty of talk about putting Christ back in Christmas, but little talk about how Advent might impoverish us.
Metz's little masterpiece The Advent of God runs against many of our contemporary illusions about Christmas. How much more do these words apply to the present virtual world of economic bubbles than they do to the analog-driven 70's when he wrote them?
Here we are, safe and sound in our own age, a good distance away from God. In our hearts we do not feel any of the longing or expectancy that filled the hearts of the early Christians. They had looked into the human face of God, who is now part of the past for us, and they waited impatiently and restlessly for his return. But our 20th century Christianity, now a comfortable middle-class reality, no longer shares these feelings. The urgent commands of Paul's eschatological morality no longer weigh down our existence. We have allocated the eschatological pronouncements of scripture to some future 'final generation,' which certainly is not our generation. 'Let that generation worry about it!'

We moderns have created a myth for ourselves. First we have split up God's coming into two distant episodes, relegating one to a distant date in the past and the other to an unforseeable future. Then we have provided ourselves with a profane, secularized in between period when we are free to run away from the pressing claims of God's coming and to construct a new image of man for ourselves.
I sometimes wonder whether the anxieties and depressions people feel with increasing frequency during the holidays are the attempted (frequently aborted) Advent of something beyond us? What if they are a communication of sorts?
Here I'm reminded of a passage from Auden's long poem The Sea and the Mirror:
But should you fail to keep your kingdom
And, like your father before you, come
Where thought accuses and feeling mocks,
Believe your pain; praise the scorching rocks
For their desiccation of your lust,
Thank the bitter treatment of the tide
For its dissolution of your pride,
That the whirlwind may arrange your will
And the deluge release it to find
The spring in the desert, the fruitful
Island in the sea, where flesh and mind
Are delivered from mistrust.
Finally, in this piece written in the utter destitution of a concentration camp we go from Alpha to Omega in the present: