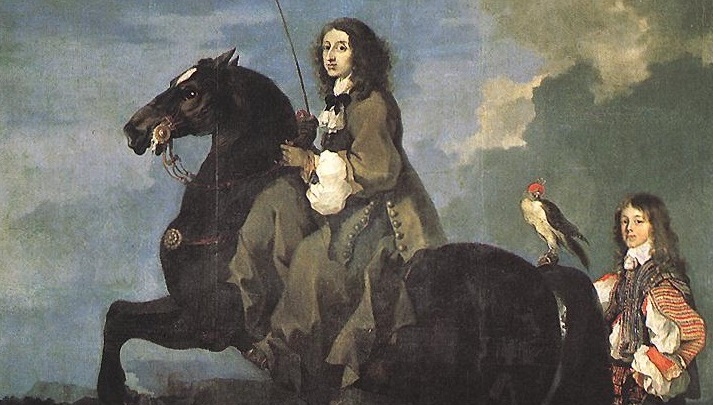 Did you know that Sartre was a Jew, Camus intended to become a Protestant, Warhol was a practicing Byzantine, and Hitchcock was a Papist?
You can read all about these famous figures in my "Famous Atheists Who Weren't Atheist" series. Its aim is to out the religious affiliations of famous people erroneously associated in the popular imagination with non-belief or even militant atheism.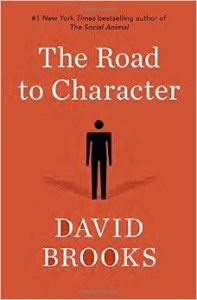 News trends dictate that this week it's time to turn to David Brooks. I promise it won't be for long.
David Brooks has a long history of attempting to put a human face on conservatism. This is his only claim to fame. Even if it does not necessarily put him in that illustrious intellectual company above his fame, and the lust of some Catholics for it, deserves at least one post.
Brooks' pop-psych-philosophy-books on American culture such as The Road to Character, Bobos in Paradise, and The Social Animal present a friendlier, cuddlier side of conservatism.  If there really is something like a "crunchy conservatism," then the brand Brooks is pushing might be called "softee conservatism."
Aleteia reports that Brooks, who comes from a Jewish background, but, for all we know, hasn't engaged with his own profound tradition, might be converting to Christianity:
"I'm a believer." David Brooks said those words on National Public Radio Monday, and the New York Times columnist and author was not referring to his beloved New York Mets this season. Brooks was responding to a question about how his new book, The Road to Character, has changed his religious life.

"I read a lot of theology — whether it's C.S. Lewis or Joseph Soloveitchik, a rabbi — and it's produced a lot of religious upsurge in my heart," he said, elaborating only slightly.

Brooks' muted but heartfelt reply reflects a change in the celebrated writers' tone and the subjects he chooses to write and speak about. In the course of his long writing career the 53-year-old Brooks has rarely broached the topic of his spiritual life. But in the last twelve months, he has been quite forthcoming.
Upsurge? Maybe it's just indigestion? Anyway, whatever else Lewis might be, he's not serious theology, this is. I can't say whether The Rav is in the same league as Lewis, or whether he is being slandered intellectually for being included in his company (haven't read him).
Inexplicably Lewis is an obsession of professional Catholics of the conservative persuasion, an obsession I can't explain given how many truly outstanding real Catholic intellectuals are out there.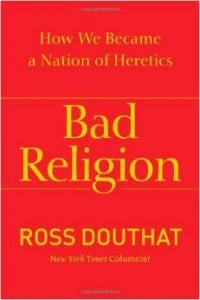 I mention Lewis and Catholicism, because the news gets even more feel-good for some Catholics:
A second person familiar with Brooks' thinking would only confirm that Brooks is interested in becoming a Christian. According to a third source, Brooks has received instruction in the Catholic faith from Arthur Brooks and Ross Douthat, both converts.

Arthur C. Brooks, the president of the American Enterprise Institute, a conservative think tank in Washington, DC, said he does not know if his friend is converting. "I don't know where he is on his faith journey," Brooks said at the Conservative Political Action Conference, an annual gathering of movement activists and leaders, on February 28. He said he has not talked with Brooks about his possible conversion to Christianity.

Douthat, also a New York Times columnist and author of the book Bad Religion: How We Became a Nation of Heretics, did not reply to an email for comment. Nor did Brooks himself.
This does not seem like a promising development since both AEI and Douthat are representatives of NeoCon Catholicism. It is a group of thinkers (I used this term very loosely) who attempt to seamlessly melt Catholicism into American values (liberty, happiness, fighting foreign wars, and so on) to form one smooth Velveeta spread.
The truth of the relationship between Catholicism and Americanism is a lot more complicated, challenging, and grating.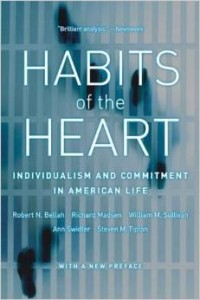 Take for example the following lines from a Dominicana (long live OP!) blog post on American civic religion (think: Bellah's Habits of the Heart):
The rites of civic religion which colored my tour of the United States Capitol Building did not have their intended effect—I did not have a religious experience, my devotion was not kindled, I was not roused to offer incense—but I did receive a revelation from the lips of the idol's servant. For years and years, I had been seeking the foundational principle, the bedrock reason why American soil was becoming so hostile to Gospel seeds. Why had receptivity turned so quickly to indifference, and indifference to hostility? What strange teaching had inoculated hearts to the beauty of the Crucified? What strange doctrine had made his disciples bigoted prudes in the eyes of their countrymen?

What I searched for in books of the wise and learned, I found uttered in the simple faith of my humble Temple guide:

"Nothing stands taller than liberty."
Yes, let's make the transition, should it lead to Catholicism, rougher for Brooks so he doesn't end up satisfied with the Schutte and Haugen songbook.
Furthermore, are Catholics really so desperate that they need to water things down for the "famous conservative columnist"? Quit looking so down in the mouth and start looking more saved. Your narratives of decline are self-fulfilling prophecies.
The Road to Character features chapters on Augustine and Dorothy Day (and Lewis, unfortunately), whose intellectual (dare we say also "political"?) conversions cost them dearly and went against the grain of the conservatisms of their time. After all, faith ought to free us from comfortably soft delusions, whether they be conservative-liberal or liberal-liberal.
By the way, Catholics should also pay much more attention to serious thinkers such as Alasdair MacIntyre, Charles Taylor, Jean-Luc Marion, Dariusz Karlowicz, Jean-Louis Chretien, plus a host of poets, novelists, and critics who have been in the fold forever (some of them always).