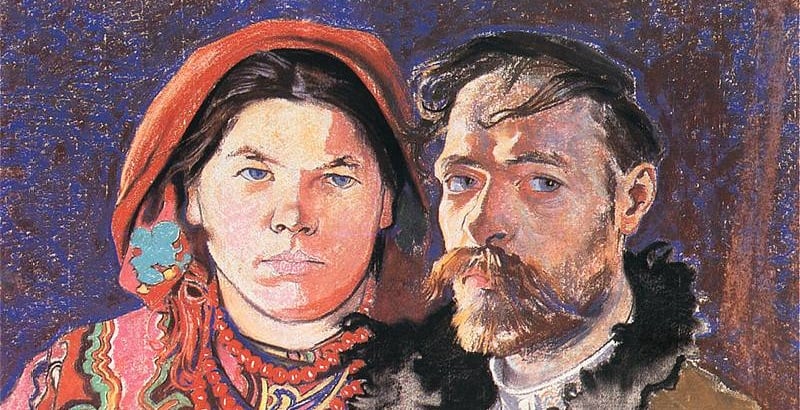 After watching Linklater's Boyhood–a portrayal of divorce as boring, normal, quietly despairing, and not at all liberating (there's more, I'll talk about it later)–the following thought from Jamie Smith's Twitter feed really jumped out at me:
Is this not also the best definition of Gaston and Lily [in the film Trouble in Paradise]? Are these two burglars not "placid old cosmic conservatives, happy in the immemorial respectability of apes and wolves," i.e., living in their paradise before the fall into ethical passion? What is crucial here is the parallel between crime (theft) and sexual promiscuity: what if, in our postmodern world of ordained transgression, in which the marital commitment is perceived as ridiculously out of time, those who cling to it are the true subversives? What if, today, straight marriage is "the most dark and daring of all transgressions"? This, exactly, is the underlying premise of Lubitsch's Design for Living: a woman leads a satisfied, calm life with two men; as a dangerous experiment, she tries single marriage; however, the attempt miserably fails, and she returns to the safety of living with two men – the participants of this ménage a trois are "placid old cosmic conservatives, happy in the immemorial respectability of apes and wolves." Exactly the same thing happens in Trouble in Paradise: the true temptation is the respectful marriage of Gaston and Mariette.
The passage comes from an essay by Slavoj Zizek in the collection Theology and the Political. I quoted more above than Smith did in his tweet to give you a little bit more context.
If its sounds Chestertonian to you, then you're right. Zizek mentions Chesterton in the paragraph that precedes this one. Zizek has also written a book-length engagement with Chesterton, The Puppet and the Dwarf: The Perverse Core of Christianity.
I bet you're curious why Before Marriage: Gays (As a Group) Are Morally Superior to Christians (As a Group).
Zizek also appears on my TOP10 list of atheists who engage religion charitably.