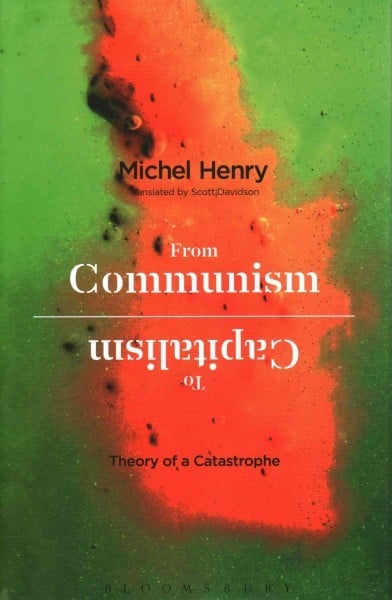 Maybe it doesn't show from this blog, given how many TOP10 lists I've written, that I didn't really start reading until my junior year in high school. Reading T.S. Eliot's poetry, Dante, and A Canticle for Liebowitz is probably what did it in the end. Once you start on those books there's no going back.
I suppose I've always been playing catchup ever since. As in other areas of life I don't seem to ever catch up. And so it shall probably be until the eschaton.
While my temp work is going to bring in some much needed relief to our coffers, it will heavily cut into my reading time. This will affect my reading selection for the summer. I'm going to run with shorter books for the time being. It will give me the illusion of getting a lot accomplished.
It's been a while since I did one of these TOP10 Lists
Here's what's on tap: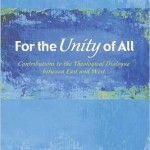 1. For the Unity of All: Contributions to the Theological Dialogue between East and West by John Panteleimon Manoussakis
For the Unity of All offers significant and new contributions for the furthering of dialogue and the path to unity between East and West. In this excellent example of ecumenical theology, the author utilizes the resources of contemporary philosophy in an effort to shed some new light on centuries-old debates that perpetuate the division between the Christian churches.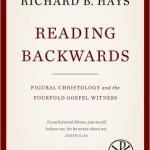 2. Reading Backwards: Figural Christology and the Fourfold Gospel Witness by Richard B. Hays
In Reading Backwards Richard B. Hays maps the shocking ways the four Gospel writers interpreted Israel's Scripture to craft their literary witnesses to the Church's one Christ. The Gospels' scriptural imagination discovered inside the long tradition of a resilient Jewish monotheism a novel and revolutionary Christology.Modernity's incredulity toward the Christian faith partly rests upon the characterization of early Christian preaching as a tendentious misreading of the Hebrew Scriptures. Christianity, modernity claims, twisted the Bible they inherited to fit its message about a mythological divine Savior. The Gospels, for many modern critics, are thus more about Christian doctrine in the second and third century than they are about Jesus in the first.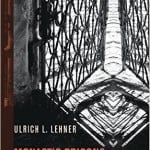 3. Monastic Prisons and Torture Chambers: Crime and Punishment in Central European Monasteries, 1600-1800 by Ulrich Lehner
Following the Council of Trent (1545-1563), Catholic religious orders underwent substantial reform. Nevertheless, on occasion monks and nuns had to be disciplined and–if they had committed a crime–punished. Consequently, many religious orders relied on sophisticated criminal law traditions that included torture, physical punishment, and prison sentences. Ulrich L. Lehner provides for the first time an overview of how monasteries in central Europe prosecuted crime and punished their members, and thus introduces a host of new questions for anyone interested in state-church relations, gender questions, the history of violence, or the development of modern monasticism.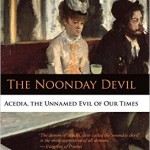 4. The Noonday Devil: Acedia, the Unnamed Evil of Our Times by Dom Jean-Charles Nault
The noonday devil is the demon of acedia, the vice also known as sloth. The word "sloth", however, can be misleading, for acedia is not laziness; in fact it can manifest as busyness or activism. Rather, acedia is a gloomy combination of weariness, sadness, and a lack of purposefulness. It robs a person of his capacity for joy and leaves him feeling empty, or void of meaning
Abbot Nault says that acedia is the most oppressive of demons. Although its name harkens back to antiquity and the Middle Ages, and seems to have been largely forgotten, acedia is experienced by countless modern people who describe their condition as depression, melancholy, burn-out, or even mid-life crisis.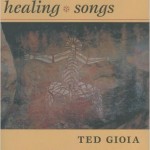 5. Healing Songs by Ted Gioia
While the first healers were musicians who relied on rhythm and song to help cure the sick, over time Western thinkers and doctors lost touch with these traditions. In the West, for almost two millennia, the roles of the healer and the musician have been strictly separated.
Until recently, that is. Over the past few decades there has been a resurgence of interest in healing music. In the midst of this nascent revival, Ted Gioia, a musician, composer, and widely praised author, offers the first detailed exploration of the uses of music for curative purposes from ancient times to the present. Gioia's inquiry into the restorative powers of sound moves effortlessly from the history of shamanism to the role of Orpheus as a mythical figure linking Eastern and Western ideas about therapeutic music, and from Native American healing ceremonies to what clinical studies can reveal about the efficacy of contemporary methods of sonic healing.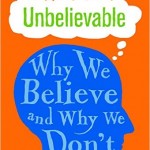 6. Unbelievable: Why We Believe and Why We Don't by Graham Ward
Why believe? What kinds of things do people believe in? How have they come to believe them? And how does what they believe – or disbelieve – shape their lives and the meaning the world has for them? For Graham Ward, who is one of the most innovative writers on contemporary religion, these questions are more than just academic. They go to the heart not only of who but of what we are as human beings. Over the last thirty years, our understandings of mind and consciousness have changed in important ways through exciting new developments in neuroscience. The author addresses this quantum shift by exploring the biology of believing. He offers sustained reflection on perception, cognition, time, emotional intelligence, knowledge and sensation. Though the 'truth' of belief remains under increasing attack, in a thoroughly secularized context, Ward boldly argues that secularity is itself a form of believing. Pointing to the places where prayer and dreams intersect, this book offers a remarkable journey through philosophy, theology and culture, thereby revealing the true nature of the human condition.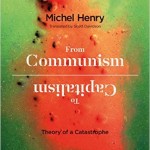 7. From Communism to Capitalism: Theory of a Catastrophe by Michel Henry
Both a unique witness of transformative events in the late 20th century, and a prescient analysis of our present economic crises from a major French philosopher, Michel Henry's From Communism to Capitalism adds an important economic dimension to his earlier social critique. It begins by tracing the collapse of communist regimes back to their failure to implement Marx's original insights into the irreplaceable value of the living individual. Henry goes on to apply this same criticism to the surviving capitalist economic systems, portending their eventual and inevitable collapse.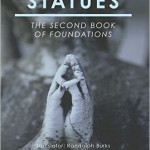 8. Statues: The Second Book of Foundations by Michel Serres
In this first English translation of one of his most important works, Michel Serres presents the statue as more than a static entity: for Serres it is the basis for knowledge, society, the subject and object, the world and experience. Serres demonstrates how sacrificial art founded and still persists in society and reflects on the centrality of death and the statufied dead body to the human condition.
Each section covers a different time period and statuary topic, ranging from four thousand years ago to 1986; from Baal, the paintings of Carpaccio, and the Eiffel Tower, to Rodin's The Gates of Hell, the Challenger disaster and the literature of Maupassant, La Fontaine and Jules Verne. Expository, lyrical, fictionalized and hallucinatory, Statues plays with time and place, history and story in order to provoke us into thinking in entirely new ways.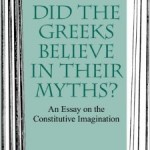 9. Did the Greeks Believe Their Myths? by Paul Veyne
Did the Greeks believe in their mythology? This question implies other difficult ones concerning the meaning of belief. While knowing that Theseus never slew the Minotaur, the Greeks were capable of believing in the existence of Theseus, of crafting a genealogy for him and assigning him a place in history. This apparently contradictory process, the application of reason to myth, prompts Paul Veyne's meditation on the nature of "truth." Beginning with the example of the Greeks' attitude toward their myths, Veyne argues that truth is not found, but created, as is history. His discussion reveals the historical quality of the imagination and its role in the constitution of a cultural tradition.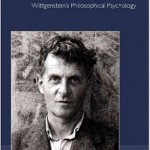 10. Work on Oneself: Wittgenstein's Philosophical Psychology by Fergus Kerr
In consideration of how far Wittgenstein's Catholic background may have influenced his philosophical reflections on the soul, preeminent author Fergus Kerr explores aspects of Wittgenstein's personal and professional life. Kerr examines many of Wittgenstein's writings and lectures, including his last set of lectures in the mid-1940s at the University of Cambridge on philosophical psychology.
Beginning with a largely biographical study of Wittgenstein, Kerr argues that Wittgenstein's philosophy was partly prompted by his strong reaction against what he regarded as an excessively rationalistic type of Catholic apologetics that he was taught in his early school years. His serious interest as a student at Cambridge in experimental psychology and in the works of Freud is documented.
====================
You might be curious why I group theology and philosophy together. You can see why in St. Socrates: Philosophy's Permanent Ties to Theology.