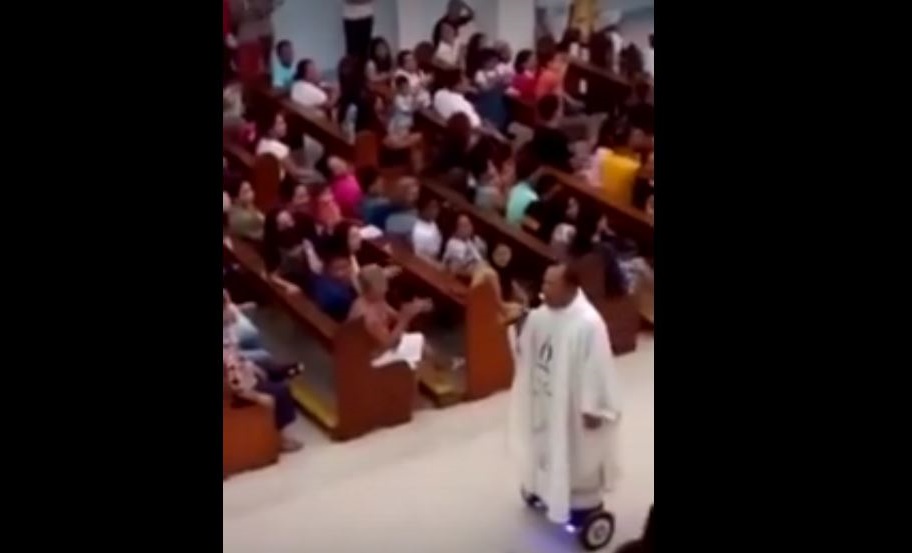 The Filipino priest's liturgical sin had more to do with harmony than locomotion.
I mean, if Catholics really wanted hoverboards and lackluster performances, wouldn't it be more spiritually profitable for them to watch Back to the Future?
If you don't believe me then close your eyes and listen.
The experience will be more traumatic for you than doing the same for a Monica Seles match [*grunts*]. Side Note: Seles apparently now writes self-improvement books.
At least the hoverboard is not as much a crime as some of
Karl Rahner's prose
.
There is a myriad of better ways for celebrating Christmas than on a hoverboard singing that badly.
By the way, the rumor is this was a show the priest performed in gratitude for his parishioners in after Mass. The contents of the song itself aren't supposed to be liturgical, therefore he meant no disrespect for the Divine Mysteries.
If that's true, my friends, then you will have to reset your Novus Ordo watches.
Granted, with that sort of thanksgiving, you definitely don't want to see this Padre mad. I can't even imagine what that would sound like.