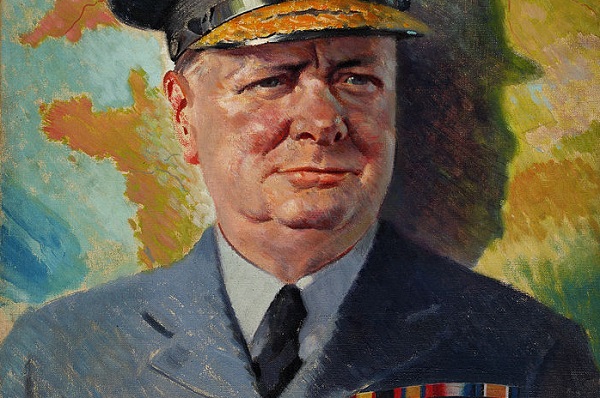 The structure of the United States of Europe, if well and truly built, will be such as to make the material strength of a single state less important. Small nations will count as much as large ones and gain their honour by their contribution to the common cause.

The ancient states and principalities of Germany, freely joined together for mutual convenience in a federal system, might each take their individual place among the United States of Europe. I shall not try to make a detailed programme for hundreds of millions of people who want to be happy and free, prosperous and safe, who wish to enjoy the four freedoms of which the great President Roosevelt spoke, and live in accordance with the principles embodied in the Atlantic Charter. If this is their wish, they have only to say so, and means can certainly be found, and machinery erected, to carry that wish into full fruition.

But I must give you warning. Time may be short.

At present there is a breathing-space. The cannon have ceased firing. The fighting has stopped; but the dangers have not stopped.

If we are to form the United States of Europe or whatever name or form it may take, we must begin now…

…The salvation of the common people of every race and of every land from war or servitude must be established on solid foundations and must be guarded by the readiness of all men and women to die rather than submit to tyranny.

In all this urgent work, France and Germany must take the lead together.

–Winston Churchill, "United States of Europe Speech," from Never Give In! The Best of Winston Churchill's Speeches
The Brexit vote will probably be the unraveling of this fine conservative hero's vision.
It will not be surprising if we see cannons firing before long. Economics proved too weak to keep Europe together when no legitimate federal structure developed. For those waiting for WW3 . . . Your time has come, maybe.
Pretty soon there might be a Czechout, Grexit, Departugal, Italeave, Fruckoff, Oustria, Finnish, Slovakout, Latervia, and Byegium.
Actually, Poland and Hungary might be the first to go second after the Brits. If those two Eastern European countries could ally with the Lithuanians, Czechs, Austrians, and Ukrainians then we might have . . . the 16th century again. Remember to destroy Muscovy if you get a chance again.
The interesting thing to watch for Americans, who have an unreasonably high view of Brits (who are seen as mostly annoying soccer drunks by the rest of Europe) is whether Scotland's overwhelmingly "Stay" vote will lead to the unraveling of the United Kingdom. Scotland's campaign to stay in the United Kingdom was predicated upon getting EU funds. Now a a new vote would likely see them leave the UK.
In other words, the Brexit might turn into a UKexit:
Scotland will abandon their impoverished British oppressors.
Northern Ireland will join Ireland proper and work for American tech giants, if they don't leave.
The Welsh can't be bothered to leave their colonial masters.
Then the rest of England will secede from the insanity that is London.
Manchester will continue drinking.
Looks like we're back to the good old Europe of Good Soldier Svejk. Sit back with that book and a beer and watch as the London Stock Exchange crashes.
All in all, neither state, nor economics, nor procedural freedoms could keep the European Union together. Churchill was wrong, salvation and authentic freedom are not to be found within the state.
Heck, even yesterday's Vespers had us providentially saying: "Do not trust in princes to save you,
they are only sons of men."
However, the good news is that there is salvation outside the state.
If all of this has you confused and possibly depressed then consider drinking like Churchill:
In these dark times (for some) you should read Before Brexit: The Catholic Imagery and Origins of the EU.
Please consider making a donation to this blog through the donation button on the upper right side of its homepage.
Stay in touch! Like Cosmos the in Lost on Facebook: