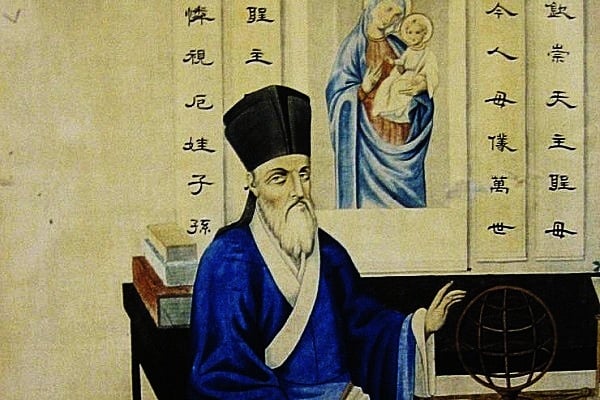 On June 30, 2016, the Italian news outlet La Stampa put out an article written by Gianni Valente with the provocative headline, 'Zen to Chinese Catholics: If agreement with China is signed, do not follow the Pope.' 'Zen,' of course, refers not to Buddhism, but to the retired Roman Catholic bishop of Hong Kong, Joseph Cardinal Zen Ze-ken. While the article makes no mention of the word 'schism' in Zen's call for Chinese Catholics to openly disagree with the Bishop of Rome, Cosmos the in Lost's ever-energetic author Artur Rosman posted it on my Facebook timeline (as he is often wont to do) from a person who captioned it: 'Retired Hong Kong Cardinal Calls for Schism.' Rosman asked me if I wanted to comment, and I happily acquiesced, as this is a clear case where critical theorist Slavoj Žižek's compliment that someone may be wrong but 'not an idiot' cannot be extended.
La Stampa's article is basically a rehash of Cardinal Zen's blog post from June 23, 2016. To Valente's credit, most of the piece is a verbatim translation of the post, taking readers through Zen's complaint about opportunists in the Vatican and in the People's Republic of China (PRC) coming close to a deal and why the Vatican joining forces with the government-sponsored Catholic Church in China, the Chinese Patriotic Association (CPA), is such a bad idea. What gives off the bizarre impression that Zen is calling for schism from the Vatican is Valente's interspersed commentary. 'As is widely known,' Valente writes in the second paragraph, 'the elderly cardinal is not keen on the kind of Sino-Vatican pax that is apparently being witnessed in the exchanges taking place between Chinese officials their and Vatican counterparts [typo in original], confirmed by Pope Francis,' resorting instead to losing 'no time in pressuring Chinese Catholics to choose the path of silent dissociation.' Later in the article, Valente contrasts Zen's uncompromising attitude with John Paul II and Benedict XVI legitimizing some CPA bishops, putatively signaling that they 'have always indicated dialogue, rather than contradiction, as the way to attempt to resolve problems face [sic] by Chinese Catholicism in its relationship with the civil authorities.'
To buy into Valente's assertions would require readers to be completely ignorant of Zen's actual record. If Zen has contributed anything to Sino-Vatican dialogue, it is that neither 'Sino' nor 'Vatican' are hazy, vague ideas that can be brought into a harmonious conversation. For Zen, both the PRC and the Holy See are complex institutions beholden to internal politicking. While it is thus easy to be seduced by the romantic idea of an exoticized oriental nation like China finally coming to a rapprochement with Rome, Zen calls for a measure of intellectual chastity. The PRC and the CPA are not coherent institutions; as Zen discussed as far back as 2011 with Fr Thomas Rosica at Salt and Light TV, the PRC government is not the CPA, who are not the people in the 'open church.' To say that Francis's predecessors legitimized CPA bishops, then, is to fudge the facts. As historian Paul Mariani notes, it may be true that 'Rome has cautiously let it be known that—over the years—it has reconciled with perhaps the great majority of "patriotic" bishops. For a long time, their names…were a closely held secret' (p. 220). But what this means, Zen notes, is that these bishops are actually loyal to Rome but serving in the open church; this is not so much an acknowledgement of the legitimacy of the CPA, as it is an attempt to undermine it by suggesting that without Vatican approval, CPA bishops are still illegitimate.
Zen is not playing around with semantics, as there is some precedence for bishops of the open church expressing their secret (or sometimes, not-so-secret) loyalty to Rome. During the 1998 Asian Synod called by John Paul II in preparation for the Great Jubilee of 2000, Bishop John Tong Hon (now Cardinal Tong, and Zen's successor in Hong Kong) recounted the story of an open-church bishop who organized a retreat for underground Catholics and their bishop. Because the government authorities refused to let the underground bishop preach, the open-church bishop gave a short homily and asked if there were any questions, so the underground bishop rose and asked a series of questions, after which the faithful realized that if all of his inquiries were worded as statements, they would compose a homily in its own right (Asian Synod, p. 118). These collaborations between persons in the open and underground churches – in ways that undermine instead of reinforce the legitimacy of the CPA – have come to a head in the contested ordination of Bishop Thomas Ma Daqin, a bishop ordained in Shanghai in 2012 with both Vatican and PRC approval. Immediately after his ordination, Ma denounced the CPA and was immediately put under house arrest, only recently coming out with a cryptic blog post possibly not even entirely authored by him saying that he had seen the error of being 'confused by the outside world' (read: the Holy See) and, with admiration for CPA bishop Aloysius Jin, was being reconciled to the CPA. In turn, Zen took to his blog to denounce the Vatican for failing to support Ma after all of his loyalty to Rome.