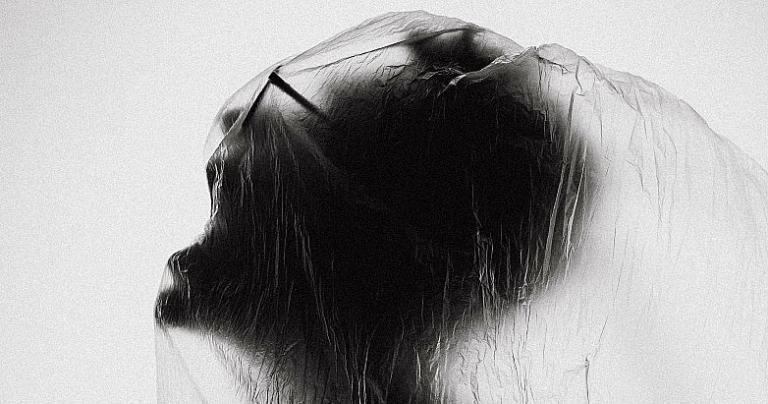 What are your favorite Bible contradictions? These can be two sets of verses that are contradictory, or the clash can be the Bible vs. reality. And these aren't just trivial contradictions where "It's a typo—big deal" would be an answer. These seem to strike at foundational Christian claims.
Let's continue (part 1 is here).
6. Faith saves (or do works save?)
Protestant Christianity often emphasizes that faith alone (sola fide) justifies God's forgiveness. Many verses support this.
For it is by grace you have been saved, through faith—and this is not from yourselves, it is the gift of God—not by works, so that no one can boast (Ephesians 2:8–9).

We maintain that a person is justified by faith apart from the works of the law (Romans 3:28).
That seems clear enough until we find the opposite claim elsewhere in the Bible. The clearest example to me is the Parable of the Sheep and Goats in Matthew 25, but there's more.
Will [God] not repay everyone according to what they have done? (Proverbs 24:12)

What good is it, my brothers, if a man claims to have faith but has no deeds? (James 2:14).

For the Son of Man is going to come in his Father's glory with his angels, and then he will reward each person according to what they have done (Matthew 16:27).

The dead were judged out of those things which were written in the books, according to their works (Revelation 20:12).
For something so important as getting into heaven and avoiding hell, the New Testament is surprisingly unclear.
Addendum: Or maybe it's repentance that saves . . . or maybe baptism?
What if it's repentance?
Repent, then, and turn to God, so that your sins may be wiped out, that times of refreshing may come from the Lord (Acts 3:19).

Repentance for the forgiveness of sins will be preached in his name to all nations, beginning at Jerusalem (Luke 24:47).
Or baptism? It was so essential a ritual that Jesus did it.
Repent and be baptized, every one of you, in the name of Jesus Christ for the forgiveness of your sins. And you will receive the gift of the Holy Spirit (Acts 2:38).

We were therefore buried with him through baptism into death in order that, just as Christ was raised from the dead through the glory of the Father, we too may live a new life (Romans 6:4).
7. The different genealogies of Jesus
The Messiah had to be of the line of David (Jeremiah 33:15–17; Isaiah 9:7), so two gospels provide genealogies of Jesus to validate this requirement. The problem is that we only need to go back one generation, to Joseph's father, to find a problem.
Jacob [was] the father of Joseph, the husband of Mary, and Mary was the mother of Jesus who is called the Messiah (Matthew 1:16).

Jesus . . . was the son, so it was thought, of Joseph, the son of Heli (Luke 3:23).
There is just one unique male biological line that would terminate in Joseph, so at least one of these genealogies is wrong. And it's hard to imagine that an ordinary Joe like Joseph would have a reliable record of his genealogy going back generations. Worse, Joseph wasn't the biological father of Jesus, so his genealogy is irrelevant. If being in the line of David is a requirement, then having a god for a father makes you ineligible.
The most common rebuttal is to say that the Luke genealogy is for Mary, but the text makes clear that it's for Joseph. Anyway, why would you provide the genealogy of the parent from whom descent from David wouldn't count? We're seeing the incompatible clash of two ideas: Jesus inherits David's throne and Jesus was the son of God.
8. Does God prevent harm to good Christians?
In response to a church shooting, where good Christians were doubtless praying to God but still got shot, Christian apologist Greg Koukl pushed back against the idea that anyone should be surprised (I responded here). In fact, he assures us, Jesus promised persecution.
Do not be surprised at the fiery ordeal that has come on you to test you, as though something strange were happening to you. But rejoice inasmuch as you participate in the sufferings of Christ, so that you may be overjoyed when his glory is revealed. (1 Peter 4:12–13)
Koukl said, "There is . . . no rationale, no line of thinking that if God does exist that only good things happen to people, particularly people who believe in God, especially Christians."
In fact, the Good Book says precisely that:
No harm overtakes the righteous, but the wicked have their fill of trouble (Proverbs 12:21).

If you make the Most High your dwelling—even the LORD, who is my refuge—then no harm will befall you, no disaster will come near your tent. (Psalm 91:5–10)
When Christians desperately praying for their lives in a church are gunned down, atheists are right to point out that this makes one question God's existence.
9. When is the End?
A 2013 poll found that 41 percent of U.S. adults think that we're now living in the end times. But ask for the precise date, and the standard response is to point to this verse:
But about that day or hour no one knows, not even the angels in heaven, nor the Son, but only the Father (Mark 13:32; see also Matthew 24:36).
Harold Camping was hilariously wrong about his prediction of the Rapture® on May 21, 2011 (here, here), and fellow Christians pointed to that verse. But Brother Camping had a comeback with this passage:
You know very well that the day of the Lord will come like a thief in the night. While people are saying, "Peace and safety," destruction will come on them suddenly, as labor pains on a pregnant woman, and they will not escape. But you, brothers and sisters, are not in darkness so that this day should surprise you like a thief.  You are all children of the light and children of the day. (1 Thessalonians 5:1–5)
Some people won't know, the children of darkness. But the enlightened ones will know. (Or not, if Jesus was correctly quoted.)
10. Jesus finds a new home for Mary. But why?
While on the cross, Jesus was concerned about his mother and made provisions for her to be taken care of after he was gone.
When Jesus saw his mother standing there beside the disciple he loved, he said to her, "Woman, he is your son." And he said to this disciple, "She is your mother." And from then on this disciple took her into his home. (John 19:26–7)
That's a nice gesture, but why was it necessary? Mary had other sons. Tradition holds that James, the leader of the church and supposed author of the epistle of James, was the brother of Jesus. And then we have this:
Isn't [Jesus] the carpenter's son? Isn't his mother's name Mary, and aren't his brothers James, Joseph, Simon and Judas? (Matthew 13:55)
Mary had lots of sons who could support her.
Continue with part 3.
If horses had gods, they'd look like horses.
— Xenophanes
.
Image via Cristian Newman, CC license
.