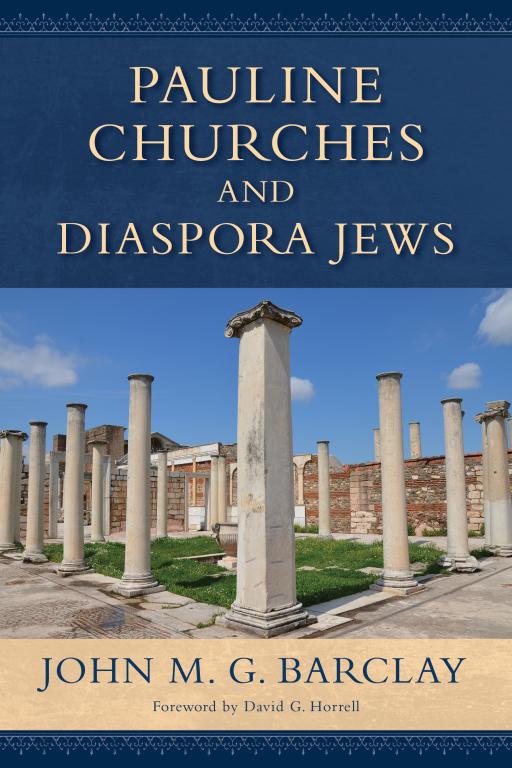 I would like to commend to you the Eerdmans-release essay-collection by John M.G. Barclay, Pauline Churches and Diaspora Jews (Eerdmans, 2016). When I was a student in Durham, Prof. Barclay was my second advisor and I had the cherished opportunity to work a bit with him in my second year. I made a commitment to track down all the essays and articles he had written and read them – I didn't quite make it, but I read a whole lot!
Here we have almost twenty important essays bound together, some which have become quite paradigm-shifting, such as his "Why the Roman Empire Was Insignificant to Paul." Other essays, while less well-known, have inspired my own work, such as Barclay's "Snarling Sweetly: A Study of Josephus and Idolatry," and "Thessalonica and Corinth: Social Contrasts in Pauline Christianity."
I think that Barclay has been rightly recognized as a leading scholar in NT studies precisely because he has dedicated his academic work to making sense of early Christianity in its own time and context. When I write – *ahem*, try to write – articles for publication in elite journals, Barclay's work is my benchmark. Go and do likewise.