Well folks, it is that time of the year! Best biblical studies books of 2016.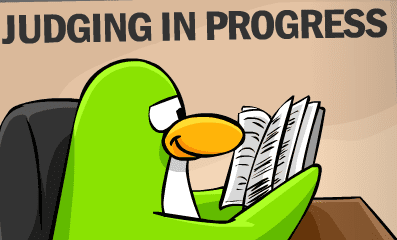 Overall Best Book: The Crosses of Pompeii (Bruce Longenecker)
What an incredibly interesting book! This is how you build an argument and topple a specious consensus. You can find an interview I conducted previously with Longenecker about this book HERE. Several years ago, when my family and I were visiting Rome, we chose to visit Ostia Antica instead of Pompeii. Now I am regretting our laziness!
Longenecker is not done talking about Pompeii. Head over to Fortress Press' website and check out some of his other projects.
Best Gospels Book: Echoes of Scripture in the Gospels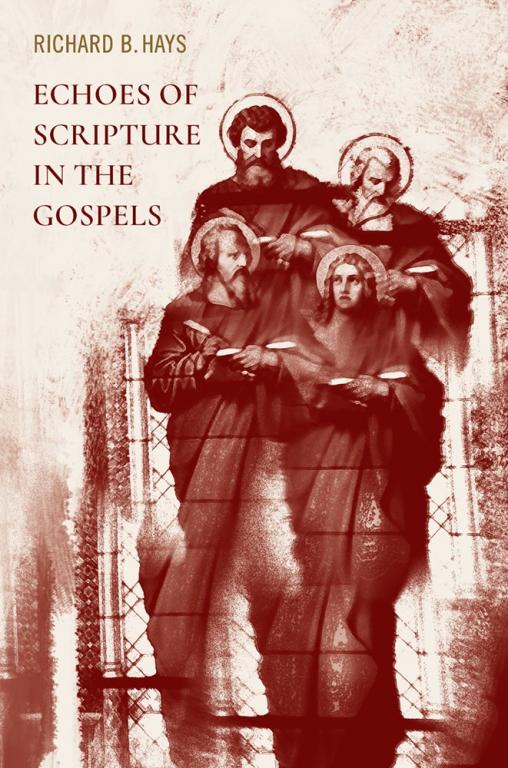 This award deservedly goes to Richard Hays for his much anticipated Echoes of Scripture in the Gospels. Hays is such a creative theologian, and is able to bring fresh insight to so many Gospel texts through his famous intertextual readings. We already received a foretaste in his Reading Backwards, but this "big brother" volume gets down and dirty in many passages from the Gospels.
Best Paul Book: Paul and the Gift (John Barclay)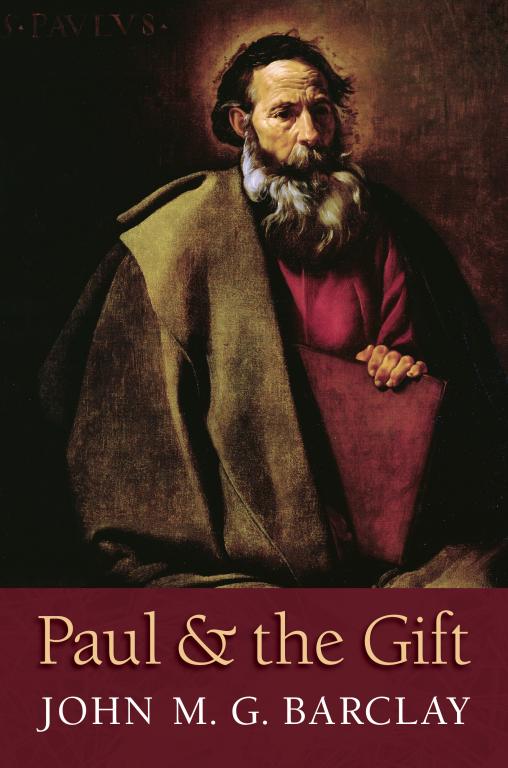 I was not able to call it in 2015 because I did not read the book, but now it is time – Paul and the Gift. As many have already said, it is a game-changer, and will be a starting point for new discussions of Paul's theology – Sanders on covenantal nomism and Barclay on gift and grace, these two must be reckoned with. I think there is more to be said (ahem, I am trying to make my own modest contribution in a coming monograph), but Barclay has set a high bar for methodology and attention to the details. He is also a dynamic theological thinker.
Honorable Mention: Paul and the Apocalyptic Imagination (ed. Blackwell, Goodrich, and Maston). The buzzword "apocalyptic" is put under the microscope and analyzed by specialists.
Best Commentary: When in Romans (Beverly Gaventa)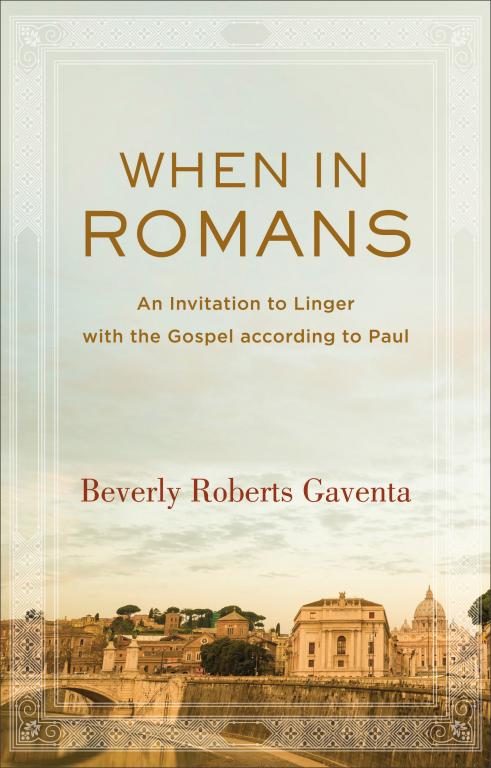 Actually, this is not technically a commentary, but I want to give this award to Beverly Gaventa for her When in Romans. It is more of a collection of short essays on Romans, but it is well deserving of merit and acclaim. She writes compellingly and this is an appetizing foretaste of her Romans commentary.
Honorable Mention: The "Wisdom Commentary Series" from Liturgical launched this year – it is a full-fledged commentary series that draws from feminist interpretation. I have had a chance to read much of the 1-2 Thessalonians volume and it is a really helpful treatment, esp in a context where some scholars believe the church was "all male." This commentary (rightly IMO) challenges that view.
Honorable Mention: 1-2 Thessalonians, Two Horizons (Andy Johnson). Between Weima, Fee, Malherbe, and the future ICC from Donfried, pretty much every nook and cranny of 1-2 Thess has been covered by scholarship. But Johnson does a great service of thinking theologically about these letters, on their own, but also within the canon and Christian thought. He draws out the Missio Dei in these letters, and also important ways that we can refresh holiness language in theology today.
Best Language Book: The Greek Verb Revisited (ed. S. Runge and C. Fresch)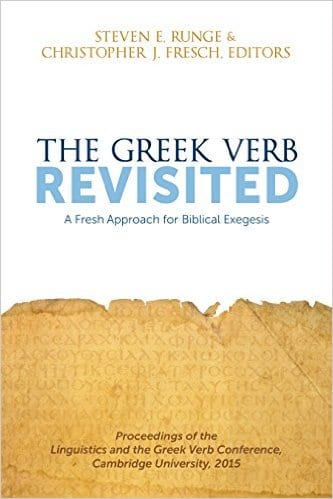 Hot off the presses, I just got my copy (this week) of The Greek Verb Revisited. I happened to be in Cambridge (UK) just when this conference was taking place, and I got a sense for the buzz and excitement around this important discussion. I have been making my Greek students drool at the prospects of this volume for months, and I now know it really will impact biblical Greek studies. I plan on having my students interact with some of this.
Honorable Mention: Intermediate Greek Grammar (D. Mathewson, E. Emig). Since I received this book in early fall, I have been using it to supplement my lectures from Croy. Croy is weakest in the area of verbal aspect, and Mathewson/Emig simplify their up-to-date approach to syntax making it more attractive over alternatives.