**Book Notice**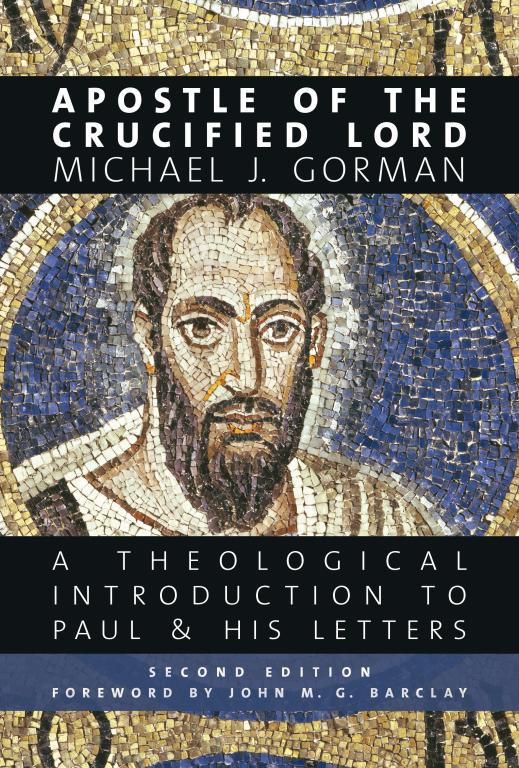 Today is my first day back in the office after break, and I was greeted by Michael Gorman's new edition of his Apostle of the Crucified Lord (Eerdmans, 2017; hereafter ACL). Sitting down with this book this morning transported me back to my days as a seminary student. The first edition came out in 2004, and I was about halfway through seminary. ACL was one of a handful of books that inspired me to enter into Pauline studies – others included Wright's What Saint Paul Really Said, Hays' Conversion of the Imagination, Hooker's work on Paul and interchange, and Beker's Paul the Apostle.
When I took an introductory course on Paul, we used Bruce and also Polhill – both of these were informative and serviceable, but Gorman's ACL was theologically dynamic and engaging. Over time I have returned to ACL again and again for lecture prep and counsel – for example, I just finished a short writing project on 2 Timothy and picked up ACL for guidance. I have not taught an intro to Paul in several years, but I have had students read selections from ACL, his early chapter on "Paul's World" is outstanding. Of course, in my opinion, his chapters on Paul's theology and spirituality are the heart of the book, and what makes it such a worthwhile textbook.
What about the new edition? Gorman has a high bar for excellence, and although the book follows the same format and flow as the first edition, he has clearly taken time to re-think and revise in light of scholarship over the last decade. Since 2004, Gorman has written numerous books, and you can see the new insights and thoughts he has incorporated into the new edition. Many of these are adjustments in titles and wording, but they demonstrate the integrated way he has tried to update the book.
Perhaps the thing that inspires and encourages me most about this new edition is that it is not written because Gorman demands that the world gives him attention – he updated it because he himself is a learner, a student of Paul, and simply wishes to share what he has continued to learn since the first edition – he is all too quick to acknowledge many scholars, friends, and even students who have sharpened his thoughts here and there. It is a very encouraging model of ongoing inquiry in community.
If you don't have the first edition, it is definitely time to get this 2017 one. If you already own the first edition, just know that Gorman has not really changed his mind on anything substantial. What you would miss out on would be updated academic conversations mostly, and Gorman's tips on good bibliographical material (his annotated bibliographies are one of the best features of the book). Enjoy!