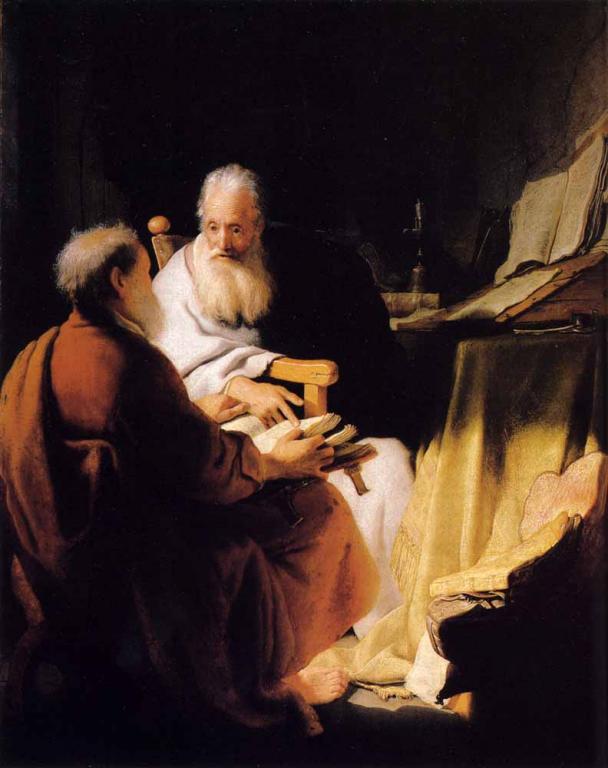 This spring Mike Bird and I are finishing up a co-written commentary on Philippians (New Cambridge Bible, Cambridge University Press). Over the years, I have spent significant time in Philippians, but this month I have been getting deep into Phil 2:19-30, a passage I haven't examined much before:
19 I hope in the Lord Jesus to send Timothy to you soon, so that I may be cheered by news of you. 20 I have no one like him who will be genuinely concerned for your welfare. 21 All of them are seeking their own interests, not those of Jesus Christ. 22 But Timothy's[b worth you know, how like a son with a father he has served with me in the work of the gospel. 23 I hope therefore to send him as soon as I see how things go with me; 24 and I trust in the Lord that I will also come soon.
25 Still, I think it necessary to send to you Epaphroditus—my brother and co-worker and fellow soldier, your messenger and minister to my need; 26 for he has been longing for all of you, and has been distressed because you heard that he was ill. 27 He was indeed so ill that he nearly died. But God had mercy on him, and not only on him but on me also, so that I would not have one sorrow after another. 28 I am the more eager to send him, therefore, in order that you may rejoice at seeing him again, and that I may be less anxious. 29 Welcome him then in the Lord with all joy, and honor such people, 30 because he came close to death for the work of Christ,[e risking his life to make up for those services that you could not give me.
Many scholars have more or less treated this section as "newsy"—Paul's plans and the sending of some of his ministry partners. The emphasis tends to fall on the sending (back) of Epaphroditus. What I was struck by, though, was the way the emotions of Paul and others (e.g., Timothy) are so nakedly on display. Paul wants to be "cheered" or "encouraged." Timothy "genuinely" cares for the Philippians. Epaphroditus longs for them. Paul would be deeply saddened if Epaphroditus met a grim fate.
At first I thought—Was Paul in a sentimental mood when he wrote this? We don't don't tend to think of Paul as "emotional." But in actuality he could express his feelings very openly, as he does in many of his letters (e.g., 1 Thess 3:1-2; Rom 1:11-12; 2 Cor 2:4). But I think Paul mentions all these deep emotions in Phil 2:19-30 for a reason (as part of his pastoral ministry).
It is hard to hate someone you care about.
Or, maybe it is more accurate to say: it is easier to hate someone you don't care about. Part of what was going on in Philippians was "tribalism" – people and groups defending their personal interests and "camps," and when that happens the unity of the body dissolves. Tribalism is about protecting an in-group, and the outsiders (whoever they may be) are either potential converts to my group, or enemies. Shunning or judgment of the other is a protective measure. This is part of what Paul means when he says "All of them are seeking their own interests, not those of Jesus Christ" (2:21).
Paul models for the Philippians a deep and intimate emotional investment in others, such that you share their joys and sorrows. Why? Because it is hard to hate someone you care about. That is why I cry during sad movies—or even sad commercials. I have (often inadvertently) identified with the character that I share their pain. Paul is saying, look at the circle of communion we share; there is so much to gain in joy (and even in shared sorrow), but you have to open yourself up to care for the other and enter into their emotional life.
Reading Philippians reminds me, Paul's letters are not about theology per se, or ethics, or ritual, or church; they are about life—together.