A Quick Look
In the new year, the book that I was most looking forward to reading was Preaching Romans, edited by Scot McKnight and Joseph Modica. This book boasts an impressive list of contributors: Stephen Westerholm, Scot McKnight, Douglas Campbell, Michael Gorman, Michael Bird, James D.G. Dunn, Fleming Rutledge, William Willimon, Tim Gombis, Richard Hays, and Suzanne Watts Henderson (and more).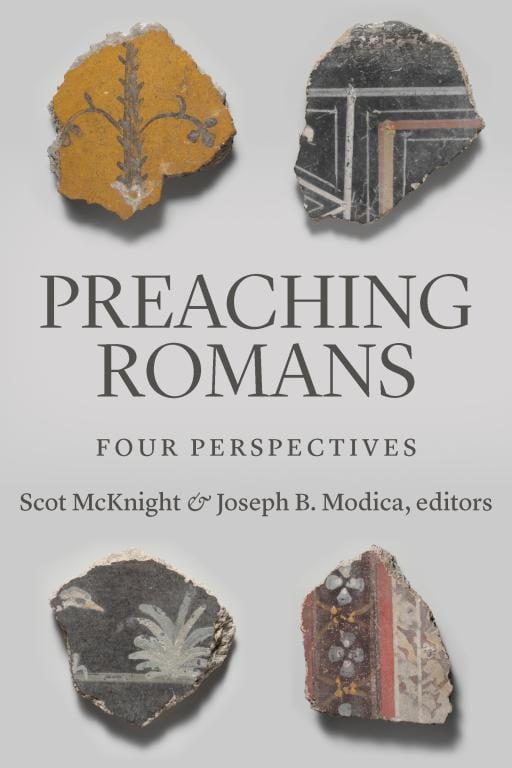 There are two unique dimensions of this book—it is not just "another book" on Romans. First, it lays out four approaches to Paul and how one's reading of Romans would be affected: Lutheran, New Perspective, Apocalyptic, and Participationist. Secondly, the book includes sermons that exemplify preferences for each of these categories. When I think about how academic biblical scholarship can be more accessible and "user-friendly" for pastors and lay-people, the inclusion of sermons is very attractive.
This was a wonderfully enriching and easy read, mostly due to the arrangement of the book and the selection of winsome and engaging writers. Here are some assorted notes:
Westerholm leads off on the Lutheran approach; as one might guess, there is a large focus on Romans 1-4, but I found his essay very compelling. It is hard to get around the fact that Paul talks a lot about human sin and its consequences, and the need for justification/salvation from God.
The New Perspective (represented esp. by McKnight and Dunn) puts a strong emphasis on socio-historical context, and rightly so. Romans is not a generic theological essay. McKnight is right to recommend "reading Romans backwards," and paying careful attention to challenges and problems in the belieiving community in Rome that are end-loaded in Romans 12-16.
While it is helpful from a heuristic standpoint to have 4 "different views," it becomes clear that there is some overlap and blurry boundary lines. That is to say, some scholars fit multiple categories. Mike Bird, for example, is deeply sympathetic to old perspectives (hence his categorization in this volume), New Perspective (esp. given his close relationship with NTW), and participation in Christ. Hays is placed in the participation group, but could easily be with the New Perspective OR Apocalyptic!
The conclusion of the book does well to avoid trying to push towards only one approach "winning." When it comes to Romans—and Paul himself—it is just not that simple. Each view has its merits; what is helpful is making sure we are aware of our hermeneutical blindspots. This is a great academic exercise that benefits the Church, and I hope to see more works like this in the future.