Recommended Reading on Women in Ministry
Recent books and classic works worth consulting. [* = Highly recommended]
Non-Technical Books
(suitable for laypeople and readers with little or no theological education)
*James Beck and Craig Blomberg, ed. Two Views on Women in Ministry (Zondervan, 2005).
A helpful counterpoint perspective with multiple contributors.
Michael F. Bird, Bourgeois Babes, Bossy Wives, and Bobby Haircuts: A Case for Gender Equality in Ministry (Zondervan, 2011, Kindle only)
In this short book, Bird gives his take on the issues; he points out non sequiturs in complementarian approaches and the dangers of overinterpretation.
Michelle Lee-Barnewall, Neither Complementarian nor Egalitarian (Baker, 2016)
Lee-Barnewall notes how current conversations can be very individualistic, but God's vision for the church (and its leadership) requires re-centering on the kingdom and the gospel as a people together.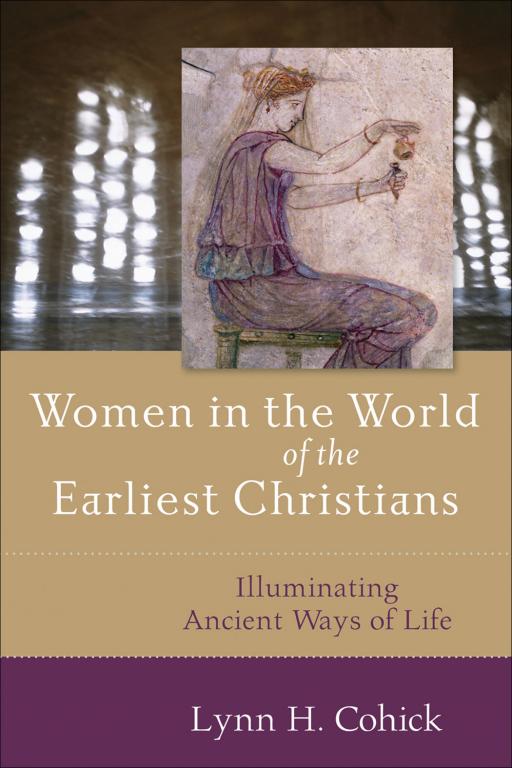 *Lynn Cohick. Women in the World of the Earliest Christians (Baker, 2009).
Cohick is an expert in the lives of women in everyday life in the Roman world, and sheds light on the lives of early Christian women.
Mark Husbands and Timothy Larsen, ed. Women, Ministry, and the Gospel: Exploring New Paradigms (IVP, 2007).
This book comes out of a Wheaton conference and brings diverse voices together for cooperative discussion on "new paradigms" or new paths forward.
*Alan F. Johnson, ed. How I Changed My Mind about Women in Leadership (Zondervan, 2010).
I love this book b/c too often people make this a conservative (=complementarian) vs. liberal (=egalitarian) issue; but all of these conservative evangelicals in this book talk about how they changed their mind towards supporting women in ministry, while maintaining a high view of Scripture and theological orthodoxy.
Catherine Kroeger and Mary J. Evans, ed. The IVP Women's Bible Commentary (IVP, 2002).
800+ pages; a multi-contributor commentary on the whole Bible which takes a special interest in the perspectives, lives, and experiences of women. A great resource!
Scot McKnight, Junia is Not Alone (Zondervan, 2011, Kindle only)
McKnight's short articulation of his approach to women in ministry. Concise, clear, and compelling.
Lucy Peppiatt, Unveiling Paul's Women: Making Sense of 1 Corinthians 11:2-16 (Cascade, 2018, Kindle only).
*Lucy Peppiatt, Rediscovering Scripture's Vision for Women (IVP, 2019, forthcoming).
Peppiatt is quickly becoming a major voice in this subject matter. She has some fresh readings of Pauline texts (obviously 1 Cor 11 is a major focus), but her forthcoming book from IVP articulates a more comprehensive reading of Women in Scripture.
Barbara E. Reid, Wisdom's Feast: An Invitation to Feminist Interpretation of the Scriptures (Eerdmans, 2016).
I used to think "feminist" was a bad word. Reid changed my mind and helped me see the deep value of this perspective.
F. Scott Spencer, Salty Wives, Spirited Mothers, and Savvy Widows: Capable Women of Purpose and Persistence in Luke's Gospel (Eerdmans, 2012).
This is a remarkable book on the Gospel of Luke. If you read this book, Luke will never be the same. Spencer especially drew my attention to the beauty and importance of Mary's Magnificat.
*Derek and Dianne Tidball, The Message of Women (IVP, 2014).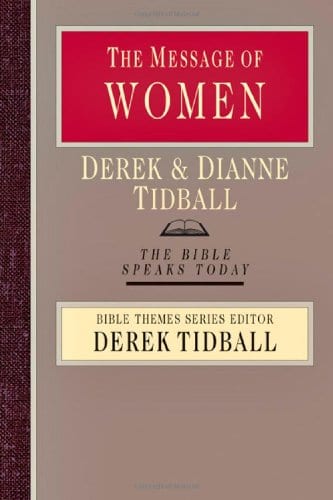 If you want to recommend something to your friends that is very evangelical-friendly, simple to understand, and compelling, the Tidballs offer a winsome vision for embracing women and men together in ministry and life.
Technical Books
(advanced reading that requires knowledge of Greek and some theological education)
*Richard Bauckham, Gospel Women.
When I was at Gordon-Conwell, Bauckham's influence and status were on the rise. He is considered one of the most weighty NT scholars in the world. So when he did the spadework on the women in the Gospels, I was hooked. READ THIS BOOK!
*Eldon J. Epp. Junia: The First Woman Apostle (Fortress, 2005).
Eldon definitively proves that Junia is a woman, and also gives strong evidence in favor of her as an apostle.
Philip Barton Payne. Man and Woman, One in Christ (Zondervan, 2009).
At 500+ pages, PBP's work is a rather comprehensive treatment of problem texts in Paul.
*Ronald Pierce, Rebecca Merrill Groothius, and Gordon Fee, Discovering Biblical Equality.
This book was a bombshell for me. Here, all in one place, several expert scholars tackled virtually all of the tough issues related to women in marriage and ministry. Even today, there is nothing that compares in size and scope to DBE! I was especially attracted to Howard Marshall's essay on the Household Codes. I still refer to back to that today when I teach or write on Col/Eph.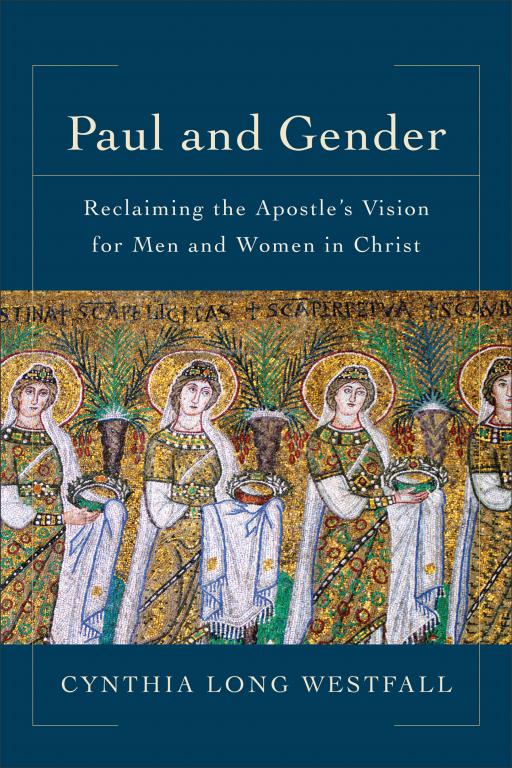 *Cynthia Long Westfall, Paul and Gender (Baker, 2016).
Westfall has written a well-rounded book, methodologically rigorous, meticulously researched, loaded with new insights; her work on 1 Timothy 2 is especially good.