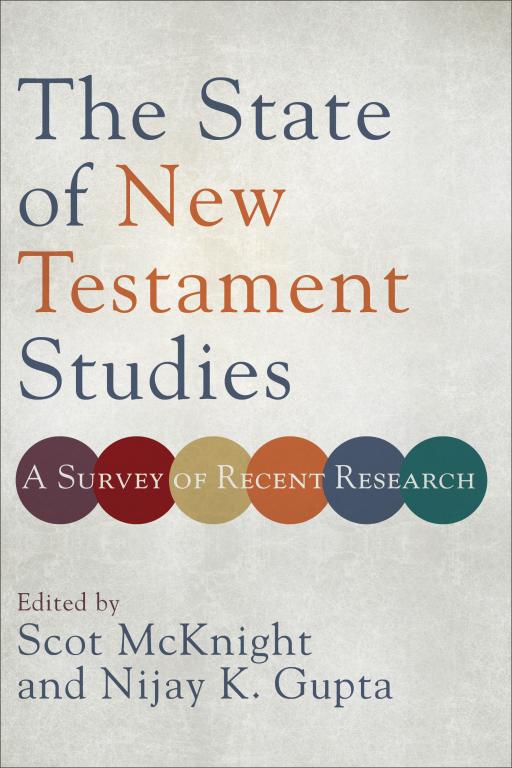 We have been working through a set of interviews of some contributors writing for the soon-coming The State of New Testament Studies. Today, I invite you to get to know Dr. Joshua Jipp (TEDS). Joshua wrote the chapter in SNTS on Acts.
NKG: Why are you interested in the book of Acts?
JJ: My essay is, of course, entirely biased in terms of what I have found to be the most interesting, illuminating, and helpful recent scholarship on Acts. While there are many other important topics and scholars that I have not engaged, my choice of Acts and 1) Judaism, 2) Greco-Roman religion, 3) Masculinity and Ethnic Reasoning, and 4) Acts and the Divine reflects at least a few of the most important research topics on Acts.
NKG: How has the study of Acts evolved over the last twenty years?
JJ: We have seen 1) A more positive assessment of Luke's relationship to Judaism; 2) New questions and methods – for example, scholarship on gender, masculinity, and ethnic reasoning in Acts is, in part, the result of the rise of new methods and questions that have centered upon how discourse and ideology is related to power and control. 3) A more nuanced account of the early Christian movement's relationship to broader "Greco-Roman" culture – and one that emphasizes both critique/disruption as well as assimilation.
NKG: 
Can you recommend one or two books on Acts?
JJ: On Acts and Judaism – Isaac Oliver's Torah Praxis after 70 CE and Matthew Thiessen's book on Circumcision;
On Acts and Greco-Roman religion  – Kavin Rowe's World Upside Down and Todd Penner Caroline VanderStichele, Contextualizing Acts.
On Acts and Masculinity and Ethnicity – Brittany Wilson's UnManly Men; Eric Barreto's Ethnic Negotiations, Willie Jennings commentary on Acts. I guess that's seven.
NKG:  What else are you writing these days?
JJ: I'm close to turning in a manuscript to Eerdmans on the Messianic Theology of the New Testament. And soon starting to turn to a project on Paul, Hellenistic Philosophy, and positive psychology related to the topic of "Paul and the Pursuit of Happiness."