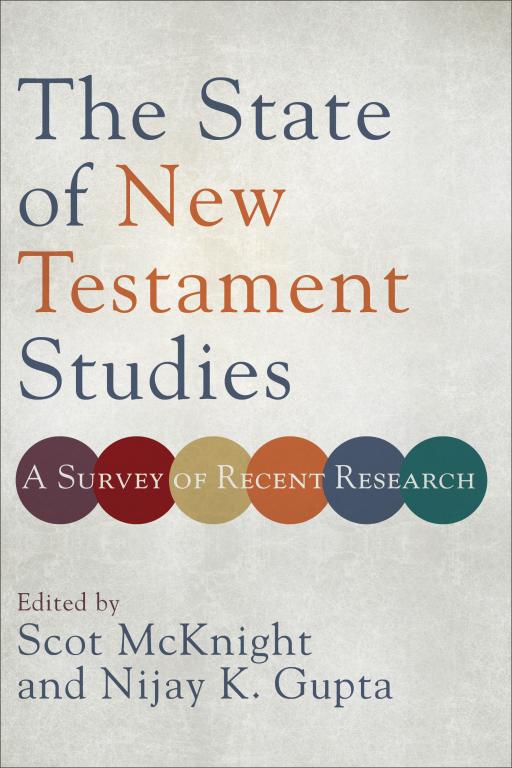 The last little interview in our The State of New Testament Studies teaser is with Dr. Michael J. Gorman. Gorman is America's leading expert on Pauline theology, and he wrote a spectacular essay for the book.
NKG: Why are you interested in Pauline theology?
MJG: Since I first came to faith, I have resonated deeply with Paul's life, spirituality, and theology. It is impossible to over-estimate the significance of Paul and of Pauline theology for the field of biblical studies, and for the life of the Christian church. Indeed, Pauline theology is such a significant part of Christian theology that it deserves the most sustained and careful exploration possible.
NKG: How has the discipline of Pauline theology changed over the last twenty years or so?
MJG: The field of Pauline theology is a fascinating one, with a constant stream of intriguing developments and even new perspectives. I do think there is now a greater sense of "both-and" rather than "either-or" among some voices in the conversation. It is exciting and fun both to be part of these developments and to try to write up an account of them. But, frankly, the process is a bit like herding cats: as soon as you have a few participants somewhat "under control," they shift position, other participants move in unexpected directions, and new participants appear. It's all good! It is especially exciting to see the emergence of highly significant contributions from the Majority World.
NKG: Can you recommend one or two important books in the current study of Pauline theology?
MJG: One or two out of scores??!! I might give pride of place to Tom Wright's Paul and the Faithfulness of God for its breadth and depth, and to John Barclay's Paul and the Gift for its innovation and potential to alter the field dramatically. But I would also keep a close eye on Paul, a New Covenant Jew: Rethinking Pauline Theology by Brant Pitre, Michael Barber, and John Kincaid. I think they "get" Paul with extraordinary insight.
NKG: And let's not forget your own new book Participating in Christ (Baker, 2019)! Aside from this excellent new book (which I happily endorsed it), what else is keeping you busy these days?
MJG: I am currently working on the third edition of Elements of Biblical Exegesis (due out in a year), a short commentary on Romans, some articles for the second edition of The Dictionary of Paul and his Letters, and a book on non-Pauline theologies and spiritualities in the NT.