Have Biblical Scholars Become Too Smart For Their Own Good?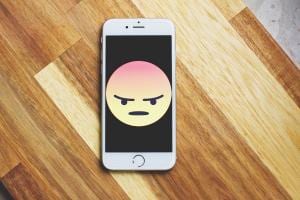 Especially in the past few years, I have detected a more widespread fragmenting of the Biblical Studies academy. We have become quick to retreat into our in-group clubs of theology, ideology, and other "0logies." And then we attack "the other," accusing them of being evil or stupid, sometimes both. I admit, I did let myself indulge in this for a while (especially satire on social media; satire has its place, but it ought not be our "default" setting), because it feels noble and self-assuring. But ultimately it is unhelpful and even self-destructive for academics for two reasons: (1) it creates no greater change in word or deed and (2) it is antithetical to the training we should have received in responsible academic engagement. When I see "hate the other" or "you idiot!" rhetoric on social media or in other outlets written by academics, I often wonder: what are we teaching our students? We have taught them passion, but too often at the cost of civility.
The danger to ourselves is self-delusion, presuming "I" am the smartest person in the room. But academic righteousness, if such a thing exists, cannot be achieved through slander. I am worried the academy is becoming like Lewis' proverbial "grey town" (The Great Divorce), where the irascible inhabitants can't stop fighting so they keep moving further and further away from each other, until all the towns are desolate.
Is there a solution?
Yes, there is, but the road is narrow and the terrain is rough. Scholars must really read and listen to people in other circles with patience, goodwill and grace (easier said than done, of course). Also—and this is where many are not willing to go—form friendships and even partnerships with others outside of one's own comfortable circles. At SBL, I had a meeting with an executive committee member of SBL, someone who has a lot of concerns about evangelicals, but respects me (I hope!). I also had breakfast that weekend with a faculty member at a very conservative American seminary, a person whom I admire greatly. I co-chair a Pauline theology group with the Institute for Biblical Research, an affiliate of SBL. IBR is an evangelical organization, but my co-chair (John Goodrich) and I have had a variety of speakers over the years present in our group (all invited by us), colleagues and friends many of whom are not evangelicals, some of them very critical of evangelicals (e.g., Ed Sanders). But we want to model "across the spectrum," generous dialogue. I think we have achieved that, so I know it is possible. We just have to stop pretending we are smarter or more righteous than everyone else.
In 2019, Scot McKnight and I co-edited The State of New Testament Studies (Baker Academic). Scot actually pushed me to recruit contributors from many different academic spaces. We have mainline scholars, conservatives, moderates, Catholics, Wesleyans, etc. I hope that kind of book is a sign of things to come.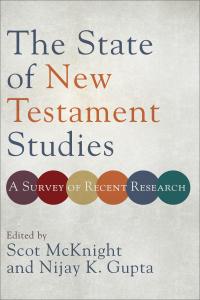 In the spirit of moving us towards a new ecumenism, generous and committed, I will be launching a new blog series called #50-2-Follow, following 50 NT scholars from across the theological spectrum and around the world. A first post on this is coming soon, so stay tuned! I am excited to share about these amazing scholars.
Here (bel0w) is the image you will be looking for to follow the series in the future: