This blog series spotlights 50 NT scholars and their research. The goal of this series is to introduce readers to a wider circle of scholarship than they have encountered before. The majority of people on this list are early or mid-career NT scholars who are doing great research and writing.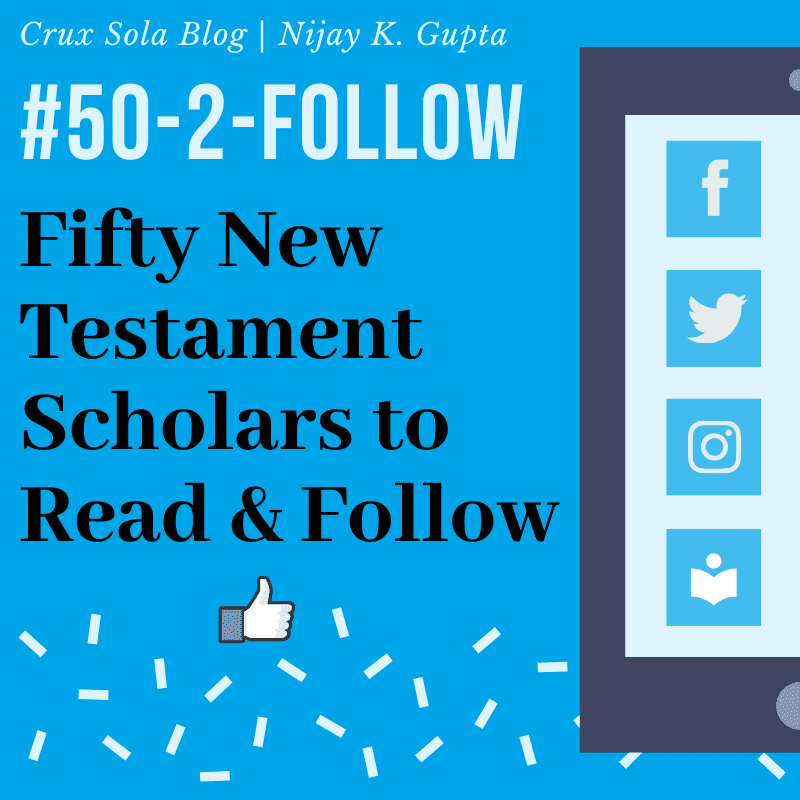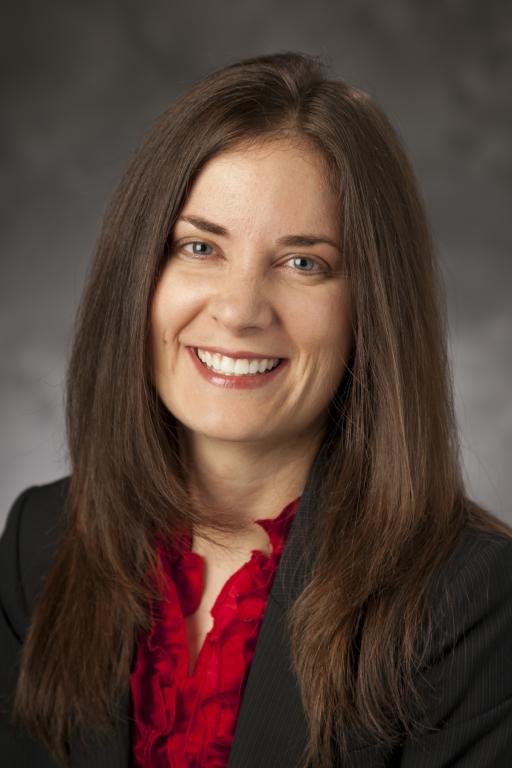 Explain why you love teaching and/or writing, and why it brings you vocational satisfaction.
 I love teaching the New Testament because I never fail to be surprised by the text, and I love to inculcate this sense of surprise in my students as well. Even for students who grew up reading the Bible or think that they know it inside and out, Scripture often has a way of overturning our expectations and confounding our assumptions. I love the dialogical encounter that occurs whenever we pick up the Bible, and I seek to emphasize this dialogue when I teach New Testament interpretation.
---
What is one "big idea," emphasis, or theme in your scholarship that you hope impacts the way students and scholars read and understand the NT?
I both write and teach on the importance of embodiment in the New Testament. My emphasis on embodiment becomes manifest in different ways: I have written on the importance of gender and masculinity in the New Testament, as well as the importance of God becoming embodied as a flesh-and-blood human being. I also teach on how being a Christian according to the New Testament does not simply involve "head" knowledge, but an embodied life of discipleship. A common theme in my work revolves around the fact that bodies matter: they matter in the here and now and they also matter in the time to come.
---
Who is your academic hero and why?
My academic hero is the amazing woman who was my dissertation advisor when I was a doctoral student: Beverly Roberts Gaventa. Gaventa has been a source of inspiration for me in all facets of my career: from my writing, to my teaching, to my administrative work, and to my role as a mentor and advocate for students. She is not only an impressive scholar (and one of the best writers that I know), but she is a gracious and compassionate human being who models how to live—and embody—the life of a biblical scholar and how to do it well.
---
Name a couple of academic books that were formative for you as a student.
Beverly Gaventa's book
Mary: Glimpses of the Mother of Jesus
was very formative for me when I was a student. Her discussion of the different portrayals of Mary across the New Testament canon (and in non-canonical texts) opened my eyes to the different voices we find within early Christianity and provided me with a more nuanced understanding of Mary herself.
Jacquelyn Lapsley's book
Whispering the Word: Hearing Women's Stories in the Old Testament
was also very formative for me, especially with respect to larger questions of interpretation and particularly feminist interpretation. I still learn from both of these books, and I continue to assign them in my classes. 
---
 Read Wilson's Monograph
Unmanly Men: Refigurations of Masculinity in Luke-Acts
(Oxford University Press, 2015)
Read Some of Wilson's Online Resources
Brittany E. Wilson, "Gender Disrupted: Jesus as a 'Man' in the Fourfold Gospel," Word and World 36 (2016): 24-35.
"Time after Pentecost (Ord. 29), Luke 18:1-8." Working Preacher
"Elizabeth." Society of Biblical Literature: Bible Odyssey
"Masculinities in the New Testament." Society of Biblical Literature: Bible Odyssey
---
If you ran into me at SBL, and you didn't want to talk about New Testament studies, what would you want to talk about?
I love fantasy literature! I am a huge fan of Harry Potter and the Lord of the Rings, and I have recently started reading the Stormlight Archive series and Mistborn trilogy by Brandon Sanderson. I also enjoy reading mystery novels and traveling whenever I can. 
---
What is a research/writing project you are working on right now that you are excited about?
 In my current project, I explore the idea of "God's body" and divine embodiment in the New Testament (and especially Luke-Acts). I highlight how Jewish understandings of God's bodily manifestations informed early Christian understandings of God and God's relationship to Jesus, and I argue that we cannot understand Jesus apart from this Jewish matrix. The book is entitled The Embodied God: Seeing the Divine in Luke-Acts and the Early Church and will be out soon with Oxford University Press.