This blog series spotlights 50 NT scholars and their research. The goal of this series is to introduce readers to a wider circle of scholarship than they have encountered before. The majority of people on this list are early or mid-career NT scholars who are doing great research and writing.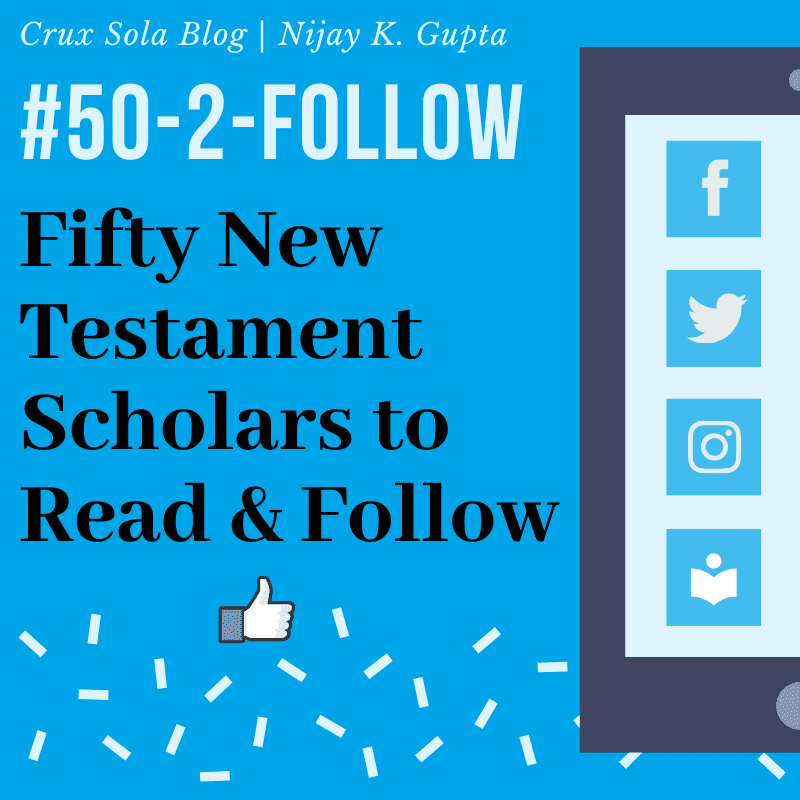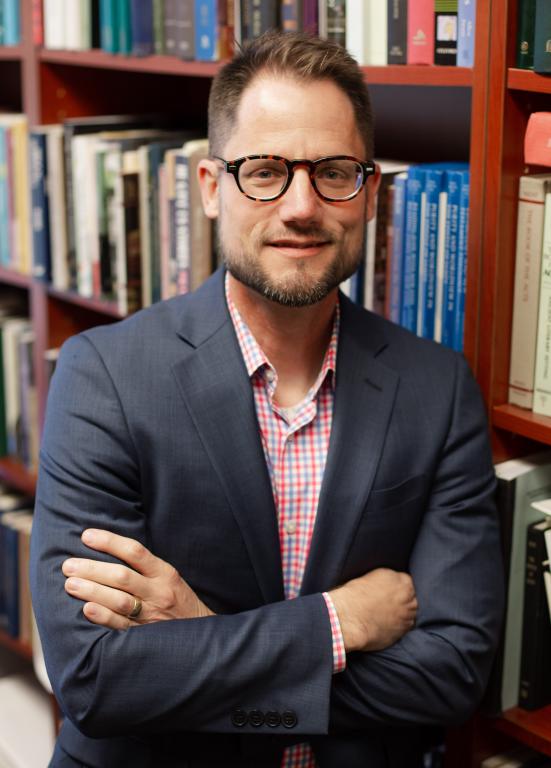 Explain why you love teaching and/or writing, and why it brings you vocational satisfaction.
I love the classroom and in all my teaching, both in the university and in the pulpit, my goal is to model the connection between the church and the academy. I think the formative aspect of discipleship (paideia) appears in the classroom when a teacher demonstrates her own disposition (character) and sensibilities (phronesis) trained by Scripture and Christian tradition. The informative aspect of higher education (Wissenschaft) is put on display when the teacher pursues an active scholarly life outside the classroom, yet is careful to share the goods of that life with students. In this way, heart and mind are both engaged. All this is aspirational for me. I hope to demonstrate a love for God's Word and a disposition of humility and obedience to the Father while at the same time pursuing rigorous scholarship that informs my classroom teaching.
---
What is one "big idea," emphasis, or theme in your scholarship that you hope impacts the way students and scholars read and understand the NT?
I have two primary areas of emphasis in my research. First is the Catholic Epistles. I've written on James and Jude individually and have thought quite a bit about how James, 1–2 Peter, 1–3 John, and Jude form a particular collection of early Christian writings traditionally called the Catholic Epistles. This leads to my second area of research: the significance of canon in biblical theology. A few years ago, Mickey Klink and I wrote a short primer assessing different types of biblical theology, one of which is a canonical approach to the subject. In brief, the canon is a kind of second (yet authoritative) contextualization for the texts of the New Testament. A canonical approach thinks through the hermeneutical and theological implications of a collection of New Testament texts. For example, though James did not foresee that his letter would eventually be placed next to 1 Peter in the NT canon, the meaning of James is influenced by its near canonical neighbor. I would hope that appreciating the canonical context in which we receive the texts of the NT would shape how we read and apply them in the life of the church.
---
Who is your academic hero and why?
Brevard Childs and Richard Bauckham are two scholars I've always looked up to and admired. Both are consummate historians while at the same time both appreciate and read Scripture with theological convictions. Childs has been an inspiration as his work considers how canon brings together historical and theological concerns. Bauckham's work is especially inspiring because of his historical rigor and precision balanced by his ability to synthesize persuasively these details into a coherent whole without distorting the particular.
---
Name 3 Biblical Studies academic books that were formative for you as a student.
This is hard, but I would say
1) Richard Bauckham's God Crucified: Monotheism and Christology in the New Testament (now contained in Jesus and the God of Israel)
2) N. T. Wright's The New Testament and the People of God
---
An Introduction to the Catholic Epistles (T&T Clark)
---
If you ran into me at SBL, and you didn't want to talk about New Testament studies, what (fun other topic) would you want to talk about? (i.e., fun interests, leisure activities, hobbies, etc.) 
*
We would talk about Kansas basketball and bluegrass. I grew up in Kansas and am a diehard Jayhawks fan. I can tell you how all roads of college basketball lead to KU (did you know the inventor of basketball, James Naismith, was KU's first basketball coach and that the original, hand-written rules are in the KU basketball hall of fame on campus?). Then we would talk about the latest Mumford and Sons or Trampled by Turtles track and how awesome the banjo is!
---
What is a research/writing project you are working on right now that you are excited about?
Two projects I am working on now stand out to me. First, I'm nearly finished with a student-level introduction and commentary on the Catholic Epistles (Reading the Catholic Epistles: An Introduction to a Canonical Collection, IVP). It will offer a brief, thought-flow commentary on each of the seven letters while highlighting thematic and linguistic connections running through the seven Catholic Epistles. Second, I've just started on a monograph considering the internal pressure within the seven Catholic Epistles that lead to their eventual association within the canon of the New Testament. This project picks up where my Letters from the Pillar Apostles left off and attempts to describe the canonical function of this letter collection.