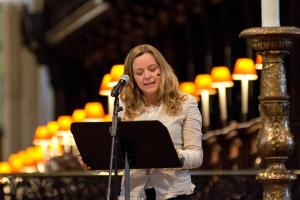 This blog series spotlights 50 NT scholars and their research. The goal of this series is to introduce readers to a wider circle of scholarship than they have encountered before. The majority of people on this list are early or mid-career NT scholars who are doing great research and writing. 
Today's featured scholar is 
Why do you love teaching the Bible?
The Bible – especially the writings of Paul — is my spiritual life blood. It gives me life and hope, and helps me see the world with new eyes, as I think Jesus would see it. I love both teaching and writing because they allow me to show others what I see in the Bible, in the Church and in the World. In particular I love helping people to see why the best of biblical scholarship opens up the text in new and exciting ways. There is very little to beat the moment when the light bulb goes on for someone and they suddenly understand as they've never understood before.
---
What is one "big idea," emphasis, or theme in your scholarship that you hope impacts the way students and scholars read and understand the NT?
My great love in my own research is 2 Corinthians and the Paul we see in that epistle, a Paul who has had to battle to come to terms with failure and disappointment in ministry. I have, however, much to my surprise discovered that my "big theme" is something else. It is finding ways to communicate good quality scholarship to an audience who otherwise would not read biblical scholarship. The majority of Christians would never pick up a serious book on Theology or the Bible and, as a result, miss out on the depth and breadth of perspective that these books bring. I have, therefore, over the years developed books using devotional explorations, light commentaries and even narrative in an attempt to demonstrate what can be gained by reading the Bible using a range of techniques developed within the academy. Although I did not intend this to become my "big theme" it has become so by accident.
---
Who is your academic hero and why? 
My academic hero is
Christopher Rowland
who was my D.Phil supervisor, he taught me excellence in scholarship but also the importance of making sure you communicate what you have learnt in as accessible a way as possible.
---
Name 3 NT or Biblical Studies academic books that were formative for you as a student. 
Read these excellent books by Gooder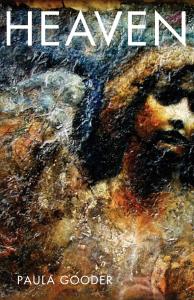 ---
If you ran into me at a conference, and you didn't want to talk about New Testament studies, what would you want to talk about? 
Novels, gardening, and the glories of bringing up children in a complex modern world!
---
What are you working on next?
I am working on another book like Phoebe – this time called Lydia and based on Philippians; and I am beginning work on the NIGTC 2 Corinthians volume. [NB: Nijay is very impressed and looking forward to Gooder's commentary on 2 Cor!]
---
Find (and #Follow!) Gooder on social media and online: