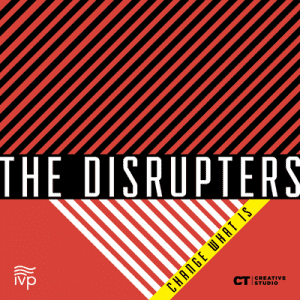 Today I got a chance to listen to the first episode of Esau McCaulley's The Disrupters, with special guest Sho Baraka. Man, this was so engaging and interesting. They covered a wide variety of topics: the music industry and how it has changed, the academic world, theologians of influence. The common thread in the conversation was what it takes to speak truth and wisdom, which often involves upsetting the Status Quo. This often has repercussions, especially of a financial variety. I learned a lot, I was inspired, and I was challenged. Great start to the series. Can't wait to listen to more episodes!
Favorite line (forgive me for paraphrasing since I was in the car when I was listening, so couldn't write it down verbatim)
During his PhD program, Esau's academic colleagues warned him that if he wanted to get a job, he had to keep his head down, focus on his academic research, and not say anything controversial or provocative.
Esau replied: "I'M BLACK!"