Follow Dr. Wesley Hill!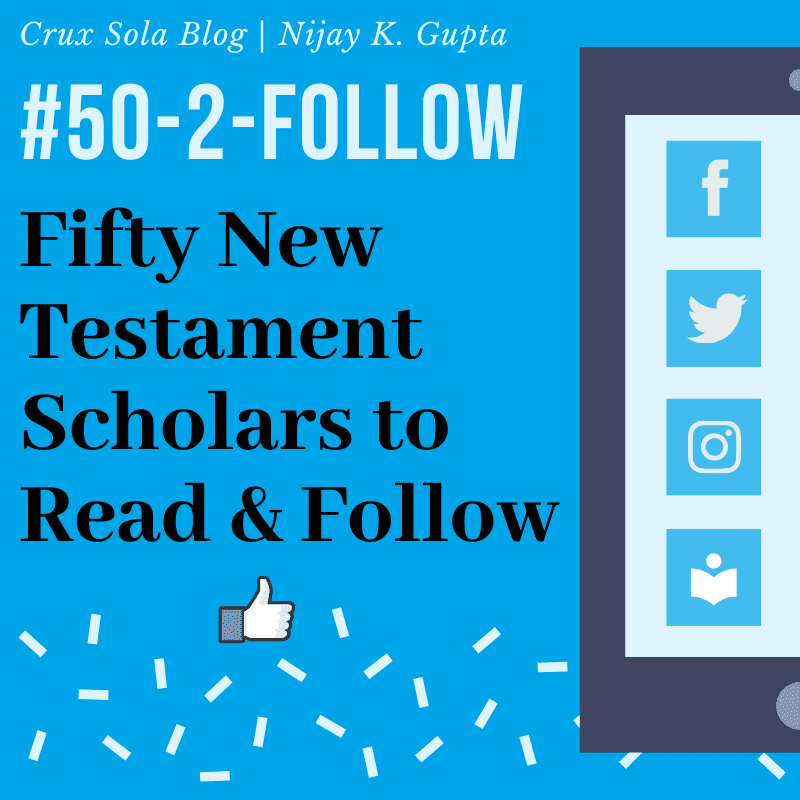 This blog series spotlights 50 NT scholars and their research. The goal of this series is to introduce readers to a wider circle of scholarship than they have encountered before. The majority of people on this list are early or mid-career NT scholars who are doing great research and writing.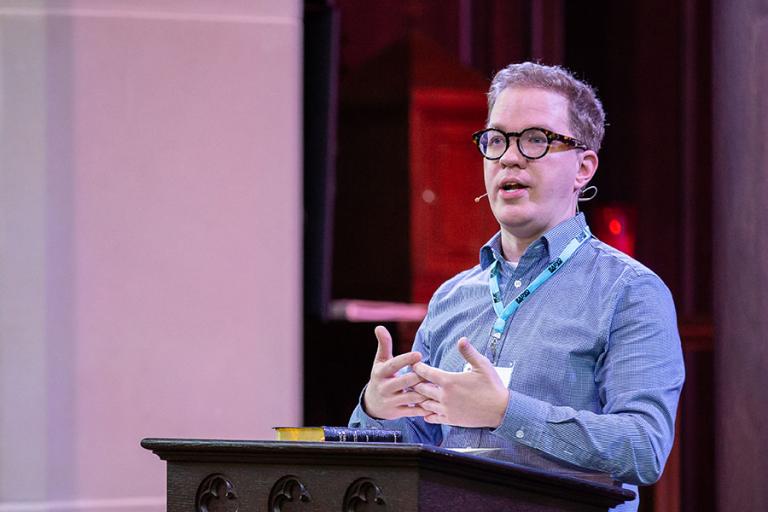 Personal note: Hill and I were at Durham at the same time for PhD study. He is a delight to talk to, a gentleman, incredibly intelligent, and warmly pastoral.
Associate Professor of New Testament
Trinity School for Ministry (PA)
Why do you love teaching?
For as long as I remember, I have wanted to be a student of the Bible and a preacher. This goes back to early childhood for me. As I matured, I realized that my calling was to be a Bible reader in and for the church. So I am a professionally trained biblical scholar as well as an ordained minister, and I teach at a seminary dedicated to training future ministers. This convergence of scholarship and ecclesial concern is my "sweet spot," as it were.
---
What is one "big idea," emphasis, or theme in your scholarship that you hope impacts the way students and scholars read and understand the NT?
I am chiefly interested in helping students treat the historic doctrines of the church not as obstacles to reading Scripture well but as hermeneutical aids. Historical criticism has taught us all to be skeptical of misreadings lurking in the church's traditions, and some of that is salutary. But I think it's high time for the pendulum to swing back in the other direction: We need a bit less confidence in our modern methodologies and a bit more reverence before the great readers of Scripture that have come before us in the church.
---
Who is your academic hero and why?
John Barclay was one of my teachers at Durham in the UK, and I always write and teach with his voice in my ear, urging me to carefulness, nuance, and studiousness. And John was the one who got me reading Karl Barth, another one of my great heroes.
---
Name 3 books that were formative for you as a student.
Read Hill's Work!
---
Check Out Hill's Free Online Work
---
If you ran into me at SBL, and you didn't want to talk about New Testament studies, what would you want to talk about?
Cooking! It's my way of unwinding. I am a big fan of Robert Farrar Capon and Tamar Adler and would want to talk about how they were/are the cooks I want to be like.
---
What is a research/writing project you are working on right now that you are excited about?
I am currently working on some of the unlikely convergences between queer theory and St. Augustine's anthropology and harmartiology. It turns out Foucault and the anti-Pelagian may have more in common than you might think — and that they may both be able to help our churches have a better debate about sexuality than the one we're currently embroiled in.
---
Follow Hill on Social Media