Francis Chan has made some big life decisions in the last several months. His reflections carry an important message and challenge to American Evangelical communities.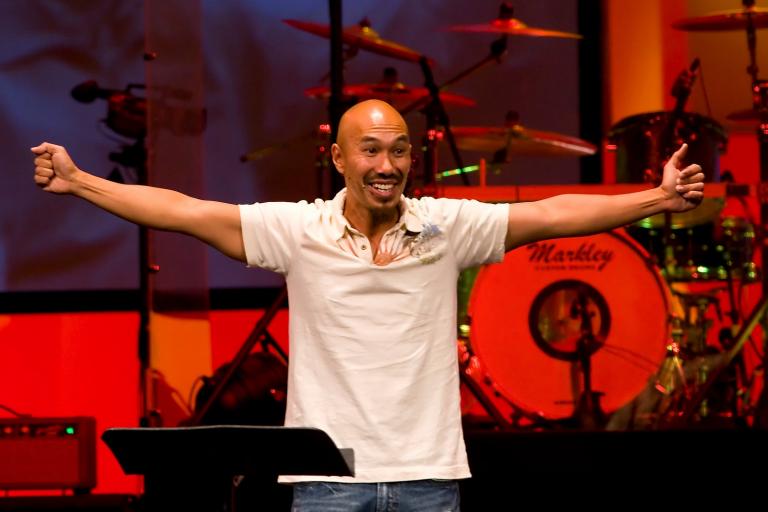 I am a bit late to the party of knowing about Francis Chan's move to Hong Kong to be a missionary. I am both surprised and awed. In some of his reflections on American Evangelical Christianity, Chan comments on how we are spoiled by so many pastors, thought leaders, and resources flooding our churches, new feeds, and bookstores. Instead of stewarding these things wisely and partnering for the greater good, we compete with each other for brand performance and power of platform. Chan said, "I feel like I've been fishing in the same pond my whole life and now there's like thousands of other fishermen at the same pond… and everyone's fighting over stupid things."
Yes indeed.
Chan also said that American Christians can be "spiritual foodies," by which I think he meant that we have too many options and we get really picky, we spend our time finding better and better food, and criticizing other options. On the other hand, there are people out there, Chan says, who have no spiritual food.
So, he and his family are moving. They want to go where others can't or won't. Chan wants to be put in a position where he absolutely must trust in God each step of the way, and not just lean on his popularity.
This is a sobering challenge and example. I wish him God's blessings and strength!
Watch Chan's recent message at Moody Bible Institute