This is a new weekly series highlighting a few new books in New Testament studies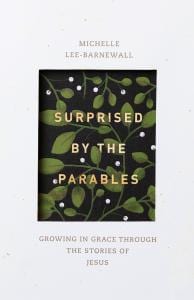 Michelle Lee-Barnewall has written an excellent study guide called Surprised by the Parables: Growing in Grace through the Stories of Jesus. There is great research behind this little book, but it is accessible and fitting for a church group.
Here is the description:
In the gospels, Jesus used parables to teach transformative lessons and convey deep spiritual truths about the kingdom of God. But he often used them to confront and challenge his audience as well, forcing them to open or close their hearts to the kingdom.

Jesus understood the power of stories, but there are some things lost in translation when we try to interpret those same stories thousands of years removed from their original context. The unexpected twists and surprises in the parables might be missed by a modern audience because they're unfamiliar with the underlying points of reference.

In Surprised by the Parables, Michelle Lee Barnewall explores the ancient context these parables drew from. These stories of grace reveal many of the mysteries central to God's character, and understanding the ancient world behind them will help us see the parables from a new perspective.
Here is my endorsement:
The parables are some of the most important teachings we have from Jesus, but many modern readers of the Gospels find them puzzling. Why did Jesus teach like this? What was his message? Lee-Barnewall packs deep wisdom into this concise book, shedding light on context and unpacking how the parables are stories of divine grace.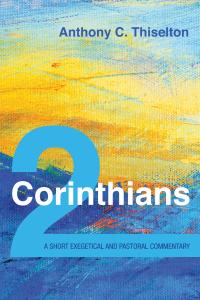 Thiselton's work on 1 Corinthians is legendary. In his 2 Corinthians he has offered a relatively short pastoral commentary. It contains his distilled exposition with some academic interaction. He covers, in brief, all the main exegetical questions, and the book includes discussion question. This is well worth putting into your commentary library. It is classic Thiselton!