This blog series spotlights 50 NT scholars and their research. The goal of this series is to introduce readers to a wider circle of scholarship than they have encountered. The majority of people on this list are early or mid-career NT scholars who are doing great research and writing.

Introducing
Christoph Heilig
Ludwig Maximilian University of Munich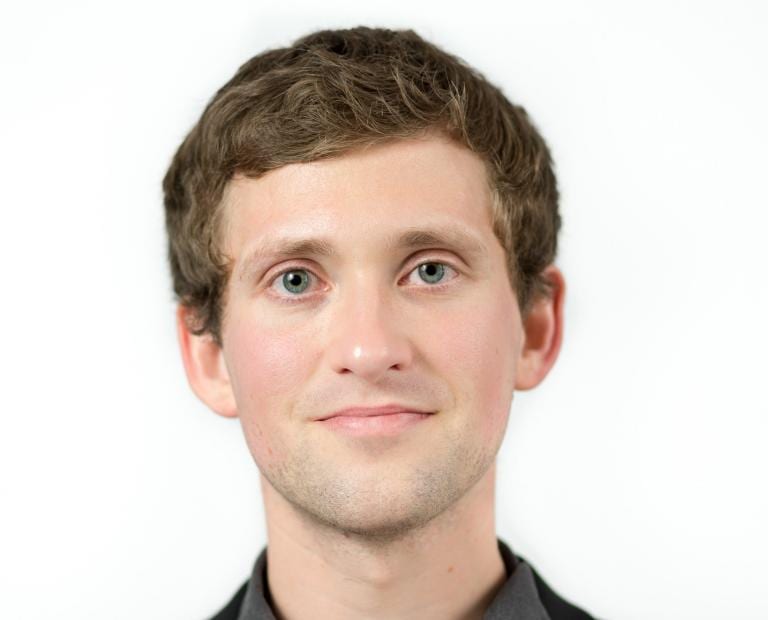 ---
Explain why you love teaching and/or writing, and why it brings you vocational satisfaction.
As students, my wife and I and a couple of friends of us were notoriously dissatisfied with the curriculum and the way it was implemented. There was just so much waste of time and we learnt so frustratingly little! Thus, we were always looking for ways our education could be improved, making some encouraging experiences along the way. Still, I am convinced that most institutions dramatically underperform when it comes to the efficiency of their education. That every day the potential of the marriage of clever pedagogy and new technology becomes more obvious, only underlines the fact that we could achieve much more if we made that a priority. Even though I can't change that situation, it's at least a motivating factor for me: In the limited opportunities that I have, I want to create a space for students where they can thrive and have a profitable and lasting educational experience.
What is one "big idea," emphasis, or theme in your scholarship that you hope impacts the way students and scholars read and understand the NT?
In my opinion, NT scholars often don't think enough about what they are actually doing in their exegetical work and how they would best achieve it. I am aware of the fact that for some colleagues my emphasis on theory and methodology seems like an unnecessary waste of time. But what I find to be much more frustrating is the flood of exegetical literature that lacks such a foundation – but still requires to be read and discussed. I'd be really glad if I could contribute to NT scholars reflecting more on how their exegetical operations contribute to interpretations (if they are not merely descriptive) and which methodology is actually needed to get to the concept of meaning that is presupposed. As someone who is interested in authorial intent, for example, I think that Bayesian confirmation theory is an incredibly helpful tool in making sure the evaluation of competing hypotheses of meaning takes place properly. And linguistic insight on text grammar (on which see below) can have an important place in this framework as one step towards that meaning.
Who is your academic hero and why?
There have been quite a few scholars along my career path who have had an impact on me through their support. But I'll just mention two scholars here who have not supervised me directly:
John Barclay
and
Loren Stuckenbruck
. They've impressed me not only with the thoroughness of their expertise but also with their character. Speaking of which, I must also add my friend
Wayne Coppins
as an example for the kind of colleague our discipline needs most: Someone who primarily serves the rest of us with his or her expertise, putting personal advantages always in second place. I admire that a lot.
---
Name a few academic books that were formative for you as a student.
N.T. Wright's
COQG series
was important to me as an undergraduate student and I really enjoyed his
Paul: Fresh Perspectives/In Fresh Perspective
. Even though I came to disagree with him at many points in my later research, Wright definitely is a creative thinker who can stimulate many detailed research projects.
Hidden Criticism?: The Methodology and Plausibility of the Search for a Counter-Imperial Subtext in Paul (Fortress, 2017)
Paul's Triumph: Reassessing 2 Corinthians 2:14 in Its Literary and Historical Context (Peeters, 2017)
God and the Faithfulness of Paul (responses to NTW's Paul and the Faithfulness of God; Fortress, 2017; co-edited with J. Thomas Hewitt and Michael F. Bird)
Read Heilig's Work ONLINE
---
If you ran into me at SBL, and you didn't want to talk about New Testament studies, what would you want to talk about?
Metal detecting aka "treasure hunting"! It's not only fun and a great adventure (assuming all legal and ethical issues are considered), but from a pedagogical perspective it's also incredibly valuable in giving you a really great idea how theoretical knowledge and practical skills must go hand in hand. You'll never find a Roman street without studying maps and old reports and knowing the basics of ancient construction work. But if you are in the field, outside, everything always looks different than you would have imagined. And you have to train your eye to detect the patterns that you know in theory. Also, it's really fun and a great adventure.
---
What is a research/writing project you are working on right now that you are excited about?
I have just completed a big book on narratives in Paul's letters, that will appear in BZNW this summer:
Paul as a Narrator? Paul as Storyteller, A Narratological Perspective
. Initially, I became interested in the topic because of the talk about "implicit" stories in the works of Richard B. Hays and N. T. Wright. But I soon figured out that it is also very worthwhile to look at explicit stories in Paul – which, interestingly, both critics and proponents of the "narrative approach," haven't done yet (at times vehemently rejecting even the possibility to find much in that regard). As it turns out, we can say a lot about what kind of narrator Paul actually is – and it even sheds light on the question of to what extent the paradigm by Hays/Wright is helpful for Pauline exegesis. I am especially excited about the project because it's the first time that Heinrich von Siebenthal's text grammar has been applied to NT texts. NT scholars are way too slow in my opinion in taking into account these valuable linguistic insights. By the way, the book is now also available in
English
. There is now really no longer any excuse for sticking to BDF!