This blog series spotlights 50 NT scholars and their research. The goal of this series is to introduce readers to a wider circle of scholarship than they have encountered. The majority of people on this list are early or mid-career NT scholars who are doing great research and writing.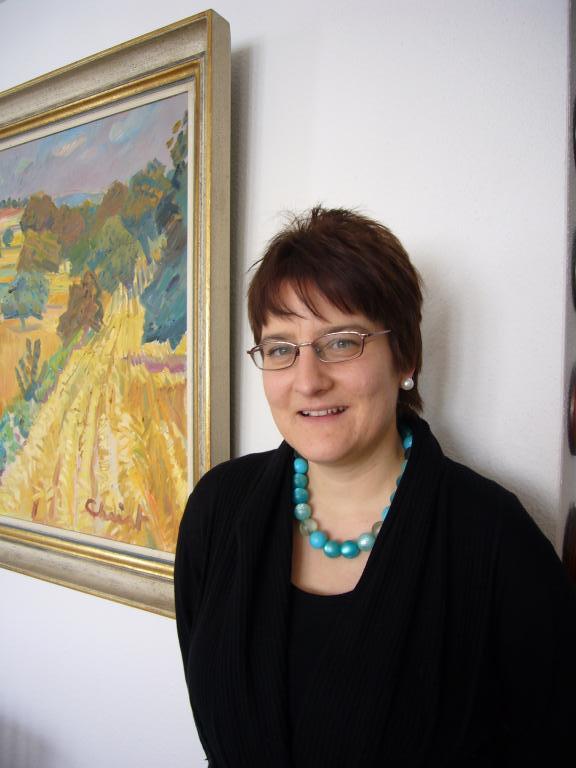 ---
Explain why you love teaching and/or writing, and why it brings you vocational satisfaction.
I like to see myself as a guide showing people around an old manor house or explaining a painting or a piece of music to them. Sometimes you draw people's attention to a tiny detail, sometimes you point out the overall design or shed light on it from the historical context. And the people of your group join in, ask questions, offer their own observations and interpretations.There is something inexhaustible and rich in doing this. You are never finished with a source like the New Testament. It is so much more than a window into history or a resource for theological thinking, though it is both. My hope is that the people who inhabit this house (as their holy Scripture) will do so with greater attentiveness, care and a sense of wonder and that those who don't call it their "home" can still appreciate both its beauties and challenges.
What is one "big idea," emphasis, or theme in your scholarship that you hope impacts the way students and scholars read and understand the NT?
I like NT ethics and in particular how faith shapes a symbolic universe of values, convictions and hopes and how these earliest generation of Christians navigate and negotiate their lives and conducts as a response to the Gospel of Jesus Christ. As a sub-category of this I am very interested in the question how distinctive and universal aspects of the Gospel are held in a balance, especially by Paul and particularly in his political theology. I think there is both something affirming and something very critical in Paul.
Who is your academic hero and why?
I have a few, but the most formative (in order how I got to know them) are
Ulrich Luz
, my NT prof in Bern, who kindled a passion for exegesis and Biblical interpretation in me. Then
John Barclay
as the best supervisor ever, both as an amazing scholar and as an encouraging and gracious person. I admire
Beverly Gaventa
and
Susan Eastman
as excellent and innovative Pauline scholars, who somehow "made it" in a still very masculine field and are truly encouraging "big sisters".
---
Name a few academic books that were formative for you as a student.
James Dunn, Jesus and the Spirit, I was thrilled that exegesis can be meticulous and solid but without losing the bigger picture and the gift of imagination.
Larry Hurtado, One Lord, One God, teaching me that sometimes critical questions can turn into unquestioned answers and need to be tickled a little bit with new questions.
Urich Luz, Das Evangelium nach Matthäus, pioneering reception history in all its dimensions, including art.
Bowing before Christ- Nodding to the State? Reading Paul politically with Oliver O'Donovan and John Howard Yoder (2014, Library of New Testament Studies, T&T Clark/Bloomsbury)
' "What does not kill me makes me stronger" – Epictetus and Paul on Suffering' in Dodson, Joseph R./ Briones, David E. (eds), Paul and the Giants of Philosophy: Reading the Apostle in Greco-Roman Context (IVP Academic, 2019)
'Suffering, Sin and Death in Paul' in Kilby, Karen/Davies, Rachel (eds), Suffering and the Christian Life (Bloomsbury/T&T Clark, 2020), 3-23
---
If you ran into me at SBL, and you didn't want to talk about New Testament studies, what would you want to talk about?
Historical novels, Politics (unless I find it too depressing), British detective series, food, educational systems. Not much fun, I realise. Ok then, I am happy to talk about the latest costume drama in cinemas.
---
What is a research/writing project you are working on right now that you are excited about?
I am working towards a book about a Pauline theology of suffering. There is a big trend in Pauline scholarship at the moment to highlight suffering as an important part of the Pauline Gospel, and to underline both its value and necessity. I understand where this is coming from and that it is often said in protest of easy "health and wealth" versions of the Gospel or against a triumphalist (political) version. But I find a lot of it problematic. It hails suffering as an instrument of salvation and can reinforce oppressive structures. I want to look more closely how Paul connects the dots. My hunch is that he is able like no other NT writer to hold suffering closely in the context of salvation without charging it with salvific meaning.