This blog series spotlights 50 NT scholars and their research. The goal of this series is to introduce readers to a wider circle of scholarship than they have encountered. The majority of people on this list are early or mid-career NT scholars who are doing great research and writing. 

Introducing
Christopher W. Skinner
Associate Professor of New Testament & Early Christianity
Graduate Program Director
Loyola University Chicago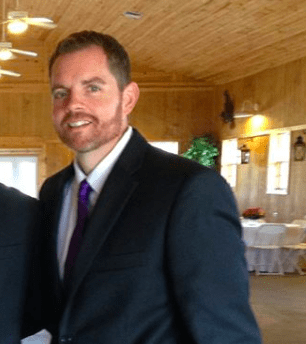 ---
Explain why you love teaching and/or writing, and why it brings you vocational satisfaction.
I like to tell my students, "I love ideas and I love people, and I consider myself one of the most fortunate individuals in the world because I get to spend each day working with both." Both within and outside the classroom, I see myself as someone who is doing much more than merely disseminating ideas or lecturing about topics in my discipline. I regard my work as one small part of the larger project of forming whole humans (in the Jesuit tradition, this is known as "cura personalis"). Also, while working with students is an intoxicating way to spend my days, I am the type of person who needs to write in order to process the world around me. Given my gifts, abilities, and natural inclinations, I simply cannot envision a better career than researching and writing about the things I love and then being able to impart that passion to my students.
What is one "big idea," emphasis, or theme in your scholarship that you hope impacts the way students and scholars read and understand the NT?
At the center of my research and teaching is the desire for literary and historical methodologies to inform one another meaningfully. I want students to learn to ask good historical questions while also becoming astute readers of ancient texts in their final forms. Not everyone is able to do both of these things well. I want my students to realize that there is a natural but often neglected symbiosis between the two, and then I want them to work toward developing both skill sets. This is something I have tried to model for my students in my own writing (or at least I *hope* I have).
Who is your academic hero and why?
In the early days of graduate school, I learned a great deal from the work of Raymond Brown. His work on the Fourth Gospel is one of the things that inspired me to pursue research in Johannine studies in the first place. I have also benefitted greatly from the work of Elizabeth Struthers Malbon. Her work on Mark, especially in narrative criticism and characterization, is what sparked my interest in Mark. However, I would have to say that my Doktorvater, Frank Moloney, is my true academic "hero." Having known him for the better part of 19 years now, I have come to regard him as the type of teacher, scholar, and human I aspire to be. He is exceptionally well-read, fluent in multiple languages (including Italian, French, and German), fair to a fault, pastoral in all the best senses of the term, and unfailingly kind. I consider it one of the real blessings of my vocational life to have been both his student and his friend.
---
Name a few academic books that were formative for you as a student.
Raymond E. Brown, Birth of the Messiah (ABRL; New York: Doubleday, 1999)
R. Alan Culpepper, Anatomy of the Fourth Gospel (Minneapolis: Fortress, 1983)
Frank Matera, New Testament Christology (Louisville: Westminster John Knox, 1999)
John P. Meier, A Marginal Jew, vol. 1 (ABRL; New York: Doubleday, 1991);
 Read Skinner's Work
Skinner's newest (forthcoming) work is a Festschrift (celebration-writing) in honor of Michael J. Gorman called Cruciform Scripture, coming Jan 2021 (co-edited with Gupta, Andy Johnson, and Drew Strait)
Johannine Ethics: The Moral World of the Gospel and Epistles of John (with Sherri Brown; Minneapolis: Fortress, 2017)
Reading John (Cascade Companions; Eugene, OR: Cascade, 2015)
What are they Saying About the Gospel of Thomas? (Mahwah: Paulist, 2012)
Portions of nearly everything Skinner has published can be found on my
Academia.edu
:
---
If you ran into me at SBL, and you didn't want to talk about New Testament studies, what would you want to talk about?
I would most likely strike up a conversation about my three teenagers (they're my world) or vintage guitar gear, especially Fender.
---
What is a research/writing project you are working on right now that you are excited about?
I am currently working on a monograph on Mark's Christology with Baker Academic. I'm hoping it will see the light of day by early 2023.