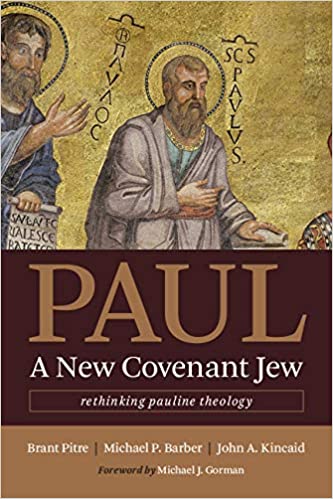 This book is an interesting hybrid of monograph (arguing for a new/particular approach to Pauline theology) and textbook (summing up Pauline scholarship with helpful analysis). The writing style is engaging and not overly technical.
So what do they argue? The clue is in the title—Paul did not reject his Jewishness. He did not convert away from Judaism. Rather, he saw himself as a minister of the new covenant, promised in the OT, and now centered on Jesus Christ and God's transforming Spirit.
This book is often insightful in terms of "putting Paul together," but I did not find the overall argument "brand new." Still, there were key pieces I did not factor much into the equation before, such as the significance of the Lord's Supper in Paul. What you will find in this book is a clear affirmation that Paul did not jettison the OT, Paul did not reject his heritage, Paul did not trump Judaism with a new thing called Christianity. It is clear that Michael Gorman (who wrote the foreword) and N.T. Wright are major influences on the big ideas at work in this book.
The authors have achieved their goal of getting readers to think afresh about Paul and his theology.