Nothing more fun for me than getting a big package delivered to my doorstep, especially if it is a 900+ page book!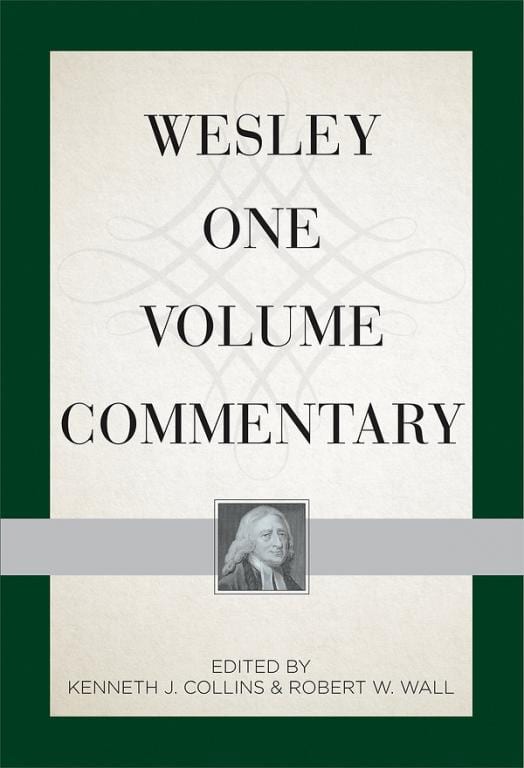 Wesley One Volume Commentary, edited by Kenneth J. Collins and Robert W. Wall (Abingdon, 2020)
You are probably familiar with the genre of the single volume commentary, covering the whole Bible in one book, with individual biblical books treated by different scholars. Here the niche is a solid historical, literary, and theological study of each book of the Bible, with an interest in Wesley and Wesleyan theology and tradition.
Here is a taste of some of the contributors (I immediately noticed the thoughtful diversity):
Bill Arnold (UMC)—Genesis
Presian Burroughs (UMC)—Romans
David Bauer (Free Methodist)—1-2 Thessalonians
David deSilva (UMC)—Galatians
Dean Flemming (Naz)—Revelation
Nijay K. Gupta (Free Methodist-ish)—2 Timothy
Andy Johnson (Naz)—1 Corinthians
Abson Joseph (TWC)—1 Peter
B.J. Oropeza (Free Methodist)—2 Corinthians
Ruth Anne Reese (ACNA)—Hebrews
Ken Schenck (TWC)—1 Timothy, Titus
Mitzi Smith (AME)—Philemon
Brent Strawn (UMC)—Leviticus, Song of Songs
Karen Winslow (Free Methodist)—Esther
For more information, see the Abingdon webpage