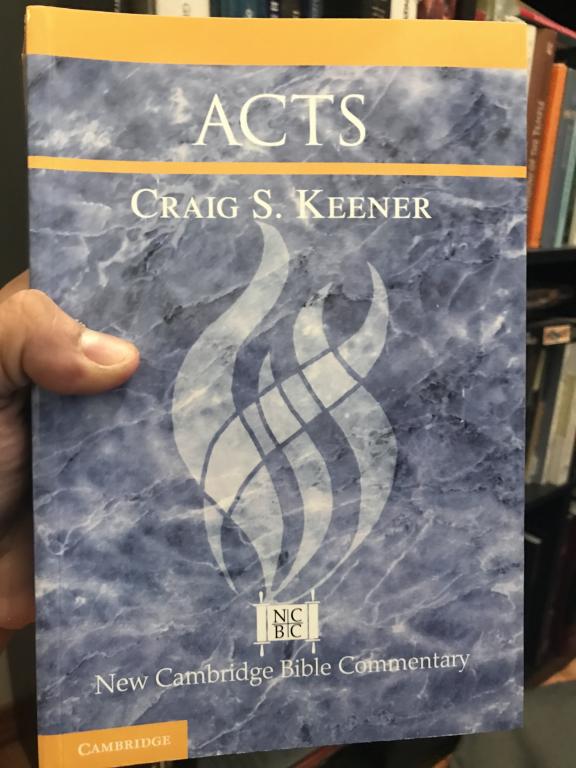 I wanted to write a quick note to let folks know about this new commentary by Craig Keener on Acts. Of course, Keener published a massive 4-volume set on Acts with Baker. Here is a condensed version (about 15% the length of "big" Acts) with the New Cambridge Bible Commentary.
This is a more affordable way to access Keener's scholarship on Acts, and easier for quick reference on more basic issues. Unfortunately there are not nearly enough good commentaries on Acts for pastors as there are for Romans or Galatians. So, I am glad to have this on my shelf.
Be on the lookout for the next published volume in the New Cambridge Bible Commentary series on Philippians, co-authored by Mike Bird and myself (Nijay Gupta).