I had the privilege of preaching (via recorded video) at New Hope PDX yesterday. They are working their way through Philippians and I spoke on Phil 3:17-21. You can find the service and sermon on New Hope's Facebook page. (sermon starts ~ minute 29)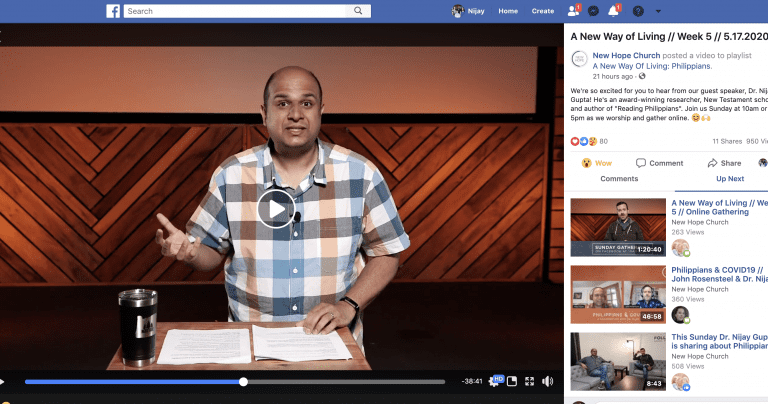 In addition, the lead pastor John Rosensteel and I did a Q&A afterwards on Philippians and the Covid-19 Pandemic: what would Paul say to us now?
Check it out if you are interested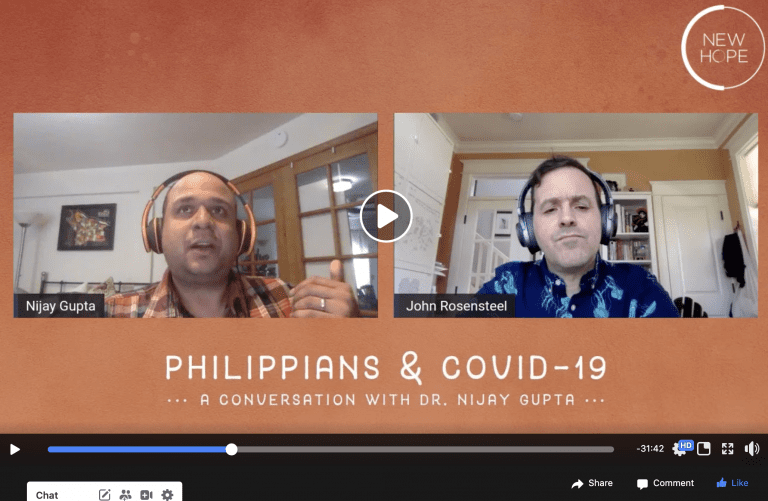 New Hope is also working through my book Reading Philippians as a community.