This coming Sunday, May 17, 2020, I will be preaching at New Hope PDX. They are going through an excellent sermon series on Philippians ("A New Way of Living"). I will be giving a message on Philippians 3:17-21 called "Becoming Friends of the Cross."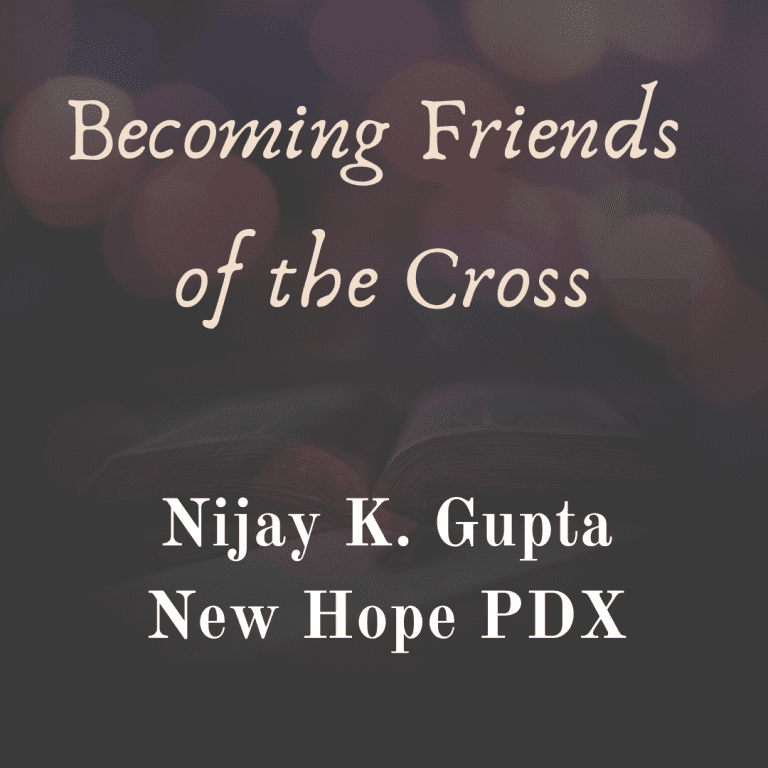 Thanks (?) to COVID-19, the sermon will be shown via video online, so available to all. New Hope has services at 10am and 5pm (PST), and my message will be given at both services.
Keep in mind Oregon is on Pacific Standard Time (PST)
For those who pop into the 10am service, afterward (12pm) I will be hopping onto Facebook Live for a real-time conversation about Philippians and crisis along with Pastor John Rosensteel (lead pastor, New Hope PDX). Please feel free to follow along and participate if you are available.