Join me again for a free FB live lecture this week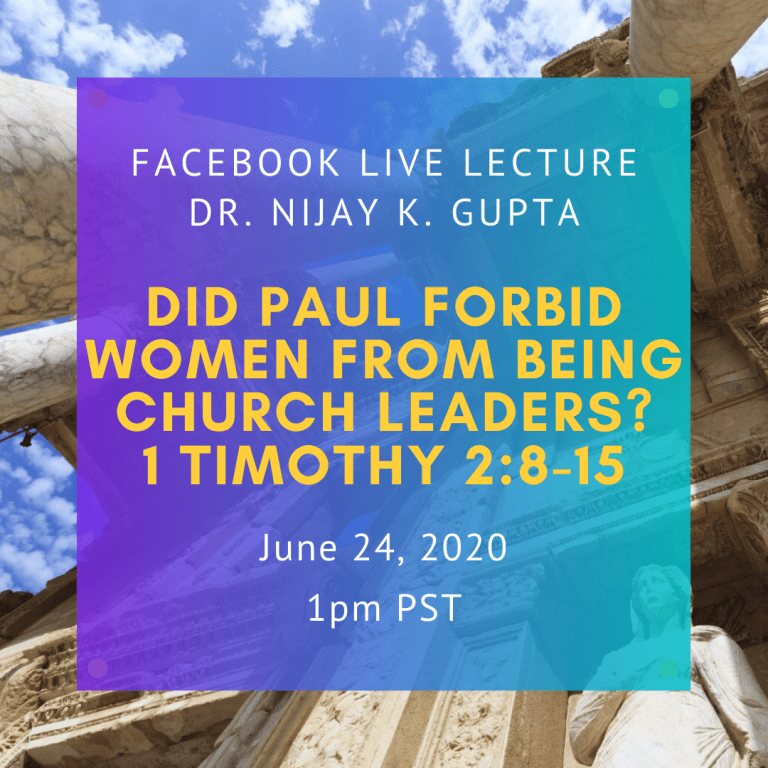 This coming Wednesday, I will be giving another free Facebook Live Public Lecture. This time, I will address my interpretation of 1 Timothy 2:8-15. This subject is at the intersection of two books I am working on right now. One is a commentary on the Pastoral Epistles. The other is a project called The Women Leaders of the Early Churches (IVP Academic).
This lecture is graciously sponsored by IVP Academic and—yes!—there will be some free book giveaways.
Please note the time (1pm) is Pacific Standard Time.
I do plan on making the recording available if you missed it, but the giveaways are just for the live folks.