HEBREWS: Check out these recommended resources for pastors and Bible study
Hebrews has been a NT book long neglected, but we have seen a spate of fresh scholarship appear in recent years. Here I recommend 5 helpful books for pastors and Bible teachers to look at. (I do not include commentaries in this series since I have given my take on that elsewhere.)
Special thanks to Dr. Madison Pierce (TEDS) for her expert help with the selection of resources below.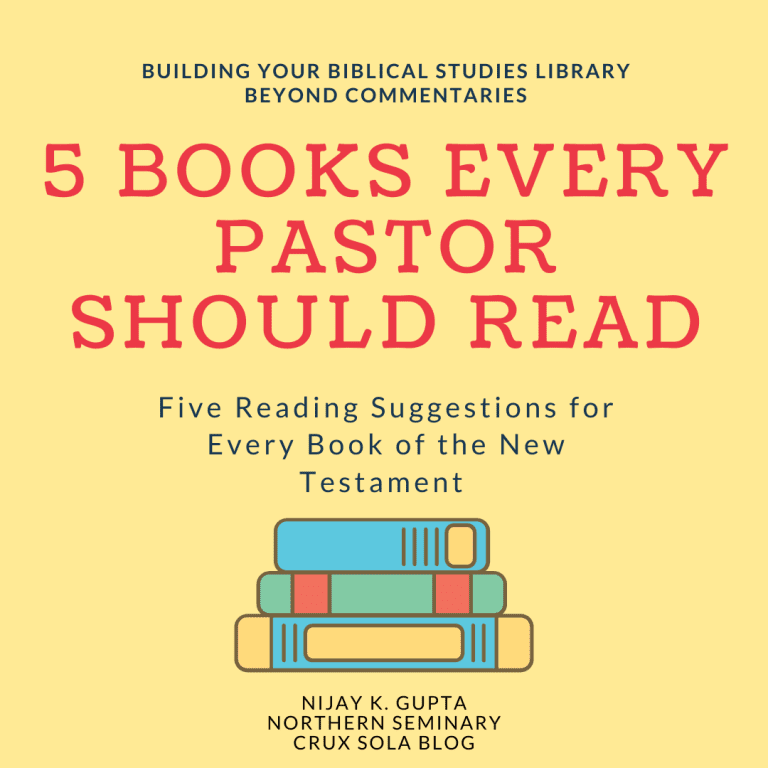 Amy Peeler and Patrick Gray, Hebrews: An Introduction and Study Guide
These little T&T Clark introductions are excellent. Good scholarship and very accessible. This volume is brand new (Jan 2020).
 Kenneth Schenck, Understanding the Book of Hebrews
Ken Schenck is a notable Hebrews scholar and offers here an examination of the theological narrative thought-world of this text. Concise, but highly informative.
 The Epistle to the Hebrews and Christian Theology
This multi-contributor volume boasts a number of expert biblical scholars including Richard Bauckham, Harold Attridge, Richard Hays, Oskar Skarsaune, Morna Hooker, Howard Marshall, Ken Schenck, Markus Bockmuehl, Loveday Alexander, Mariam Kamell (Kovalishyn), and more. A bit dense at times, but so much in-depth theological analysis of Hebrews in one place!
Eric F. Mason and Kevin B. McCruden, ed., Reading the Epistle to the Hebrews: A Resource for Students
A handy, affordable, and relatively comprehensive treatment of Hebrews from a number of recognized scholars (Matera, Moffitt, Koester, Gelardini, Neyrey, Schenck, Attridge, etc.).
David deSilva, Hebrews: Grace and Gratitude
If you are going to study Hebrews, you ought to read a few books by David deSilva. He has an excellent commentary on Hebrews as well as works on social-scientific approaches to Hebrews. But here I chose to recommend his recent brief exposition of Hebrews which would make for a great group study.
Other Resources
If you have access to a theological library, check out these other remarkable specimens of Hebrews scholarship.
So Great a Salvation: A Dialogue on Atonement in Hebrews
Several leading Hebrews scholars discuss salvation and atonement in Hebrews.
Madison Pierce, Divine Discourse in the Epistle to the Hebrews
Be on the lookout this summer (July 2020) for Pierce's published dissertation on divine discourse in Hebrews. Many (including myself) consider this Cambridge University Press monograph series the top NT series—congrats, Doc!