Excited to share this interview with my friend, Dr. Tim Mackie. Tim is a brilliant scholar and communicator. He now has in iconic voice (my kids love it). I get a chance to have lunch with Tim every now and again, always a delight to "nerd out" on the latest in biblical studies while eating good food truck fare in Portland! If you have been living under a rock and don't already watch The Bible Project videos, go check them out.
---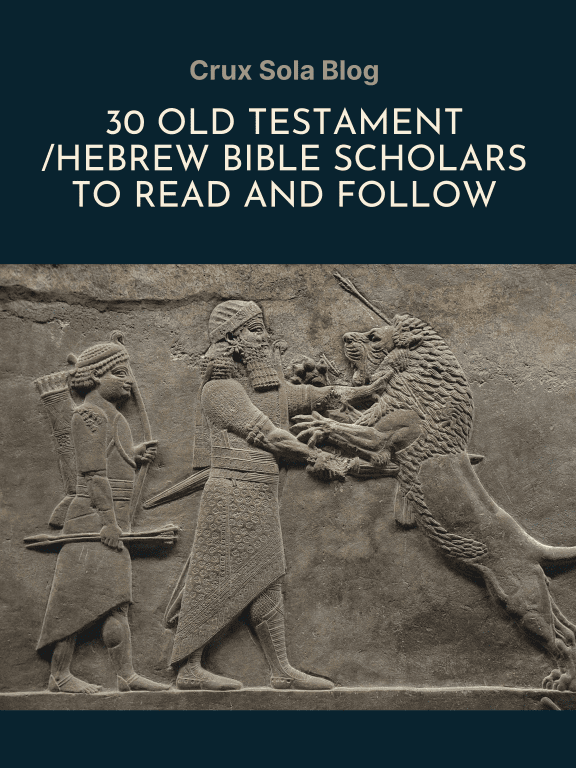 ---
Tim Mackie, Co-founder and research-writer for the BibleProject; adjunct faculty at Western Seminary in Portland, OR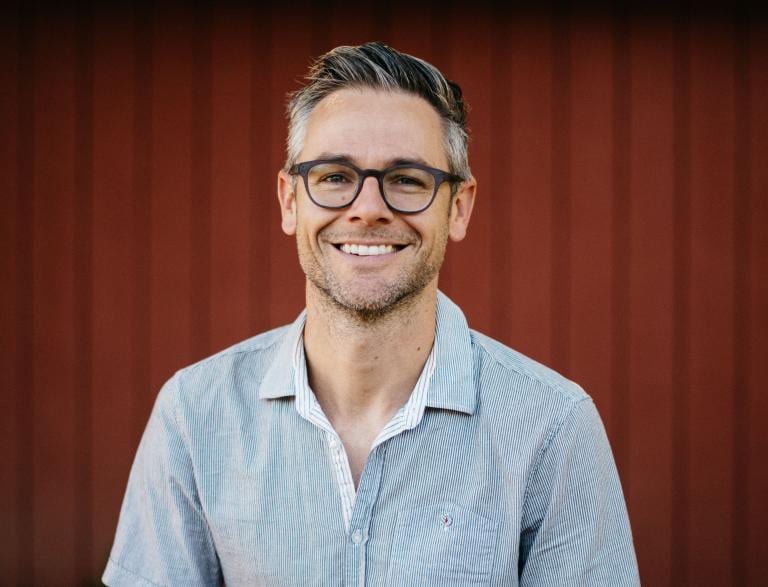 ---
Why do you love teaching and researching about the OT/HB?
I fell in love with biblical literature very soon after I started following Jesus in my early twenties. A handful of instrumental mentors and teachers invited me into the language and culture of the Bible, and I was taught how to read it as sophisticated, ancient literature. As the years go by, I am continually surprised by the message of the Hebrew Bible. Its diagnosis of human nature, it's exploration of the mystery of God's purposes in the world, and of our collective need for God to do through us what we can't seem to do for ourselves, it just keeps blowing my mind! And, most significantly for me as a Christian, the Hebrew Bible continually illuminates who Jesus was and is, and why I should follow him. My life's joy is inviting people to discover all of this and more in their Bibles. Helping people overcome the language and culture gap that separates us from the biblical world, and then giving them tools to track with what's actually going on in the Bible, it's so much fun! And I find it's transformative, as it forces us to examine our own lives and communities of faith in light of the biblical story.
---
What is one "big idea" in your work?
In most of my work, I'm trying to show how the Hebrew Bible is a mosaic of diverse Israelite texts that have been closely coordinated and given a unified compositional shape and message. And, one step further, I think that Jesus and his earliest followers understood that unified message as a story, and they claimed that it was coming to its fulfillment in and through him. Or, to put all that more simply, "The Bible is a unified story that leads to Jesus."
I've invested a lot of time trying to understand the composition and textual history of the Bible (both testaments), as well as how these texts were being read and interpreted by Jews of the Second Temple period. And I've consistently found that they understood their Bibles way better than most modern scholars do! Much modern biblical scholarship problematizes the Hebrew Bible, foregrounding its diversity and complex origins. That's fine as far as it goes, but this is usually done at the expense of the Bible's remarkable mosaic unity and sophisticated theological message. And that's where I think the real action is!
---
Who is one of your academic heroes and why do you admire them?
I have so many it's almost impossible to choose one! I'll highlight two scholars who share the same last name, though they focus on different parts of the Bible: Christopher J.H. Wright (OT/HB scholar) and N.T. Wright (NT scholar). . They are both models of thorough and dedicated scholarship, trying to understand biblical literature in its historical, cultural, and literary contexts. But they are also creative theologians, showing how biblical literature ought to fire our imaginations and energize the mission of the local church. They have both been examples to me of the 'minister-scholar' who cares about scholarship and the church.
Read the latest from Chris Wright, Here Are Your Gods: Faithful Discipleship in Idolatrous Times
The newest book by N.T. Wright is called Broken Signposts: How Christianity Makes Sense of the World.
---
What books were formative for you when you were a student? Why were they so important and shaping?
Again, there are too many but here are a few:
John Sailhamer, Introduction to Old Testament Theology: A Canonical Approach and The Pentateuch as Narrative
Sailhamer was a true luminary, showing in new ways how the final stages of the Hebrew Bible's composition was crucially important for understanding its interpretation.
Brevard Childs, Introduction to the Old Testament as Scripture
Childs was my entry-way into the history of Hebrew Bible scholarship in the modern period, and he showed how one could honor the complex history of a biblical book while still prioritizing its final compositional shape as the ultimate object of interpretation.
Robert Alter, The Art of Biblical Narrative & The Art of Biblical Poetry
These were some of the first books I read about the Bible, and I was captivated by his recovery of the aesthetic brilliance of the biblical authors. He shows, and shows you how to discover for yourself, the artistic sophistication of biblical literature.
---
Read Mackie's Work
The Hermeneutics of Scribal Addition in the Ancient Text Witnesses of the Book of Ezekiel
The Bible Project Coffee Table Book: Illustrated Summaries of Biblical Books
---
Follow Mackie's Work at The Bible Project
This is a great "behind-the-scenes" video on the research process
This is an excellent recent video
Did you know they have a podcast?
---
If you ran into me at SBL, and you didn't want to talk about OT/HB studies, what would you want to talk about?
I would want to talk about new backpacking trails, who are the newest pros in skateboarding, and where we can go for the best coffee nearby.
---
What is the Bible Project up to lately?
At the BibleProject, we're starting new video projects every 6-8wks, and every one is a new research opportunity! At the moment (Fall 2020), I'm doing groundwork for a multi-video series on the Sermon on the Mount, so I'm just starting to collect bibliography to take a deep dive into this rich text!